USA Percussion Ensemble Spring Concerts April 7 & 8 featuring guest artist Scott Herring
---
Posted on April 3, 2015 by Keith Bohnet
Keith Bohnet
---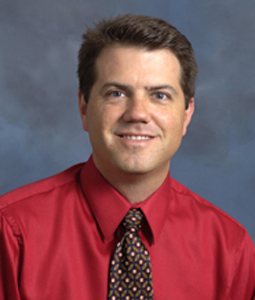 Guest Percussion Artist Scott Herring
---
The award-winning USA Percussion Ensemble is pleased to present their Spring Concerts on Tuesday, April 7 and Wednesday, April 8, both at 7:30 p.m. This year the USAPE is proud to host Dr. Scott Herring, Professor of Percussion at the University of South Carolina, performing as a featured soloist alongside the ensemble. In addition to the two works Dr. Herring will perform to end the program, the concert will feature four contemporary works for percussion ensemble including Six Marimbas by Steve Reich, Musique de Table by Thierry de Mey, Angels by Stuart Saunders Smith, and Twilight by Tobias Brostrom. Each of these works includes a strong visual art component that serves to enhance the aural art inherent within. We hope we can share these beautiful works with you and your friends.
Tickets for these Musical Arts Series events will be sold at the door only. Admission is $8 general and $5 for USA faculty & staff, USA students, youths under 18 and all senior citizens (cash or check only). Persons needing more information about this event or in need of special accommodation may call (251) 460-7116 or (251) 460-6136.
About the guest performer
Dr. Scott Herring currently holds the position of professor of percussion at the University of South Carolina. At USC, Herring directs the Percussion Ensemble and the Palmetto Pans Steel Band. He holds a Bachelor of Music degree from East Carolina University and a Masters degree and Doctor of Music degree from Northwestern University. While residing in Chicago, Herring performed with the Civic Orchestra of Chicago and was a member of the Northwestern University Graduate Percussion Quartet, which traveled to Germany and London for performances. Herring frequently appears as a guest artist with university percussion ensembles across the U.S. and has presented concerts and clinics at PASIC 1996, 2002, 2006 and 2011. In addition, the University of South Carolina Percussion Ensemble was selected as a winner of the 2012 International Percussion Ensemble Competition. Herring is an endorser of Malletech Instruments and mallets, Zildjian Cymbals, Grover Pro Percussion products and Remo Drumheads.
Herring also performs with USC saxophone professor, Clifford Leaman, as the RoseWind Duo. They have given numerous performances and clinics at universities across the country and have been invited to perform at many professional conferences, including the 2007 NASA Region 7 Conference in Greensboro, N.C., the 2007 South Carolina Music Teachers Association State Conference, the 2007 and 2010 International Navy Band Saxophone Symposium and the 2008 Biennial Conference of the North American Saxophone Alliance. In May 2010, they also traveled to France and Spain for two weeks for a series of concerts and clinics, and in December 2010, they were featured artists at The First International Wind and Percussion Festival in Beijing, China. In August 2011, the duo traveled to Yantai, China for a series of clinics and concerts. Recently, RoseWind gave a featured concert at the 2012 World Saxophone Congress in St. Andrews, Scotland. The duo has also been invited to present a performance/clinic at PASIC 2012 in Austin, Texas. Their debut CD, Release, is available from Equilibrium Records.
Herring, in collaboration with Susan Powell and Joseph Krygier, also performs with the Shiraz Percussion Trio. The group is dedicated to performing contemporary works for percussion ensemble as well as music created by members of the group. The Shiraz Trio has performed at numerous universities, music festivals and Percussive Arts Society Days of Percussion throughout the U.S.
Herring has formerly served as president of the Kansas Chapter of PAS, vice-president and president of the South Carolina chapter of PAS. In addition he has formerly hosted the Kansas and South Carolina Days of Percussion. Herring also served as a new music reviewer for Percussive Notes from 2002-2008, and currently serves as a member of the PAS Education Committee.
-----------------------------
Need directions to Laidlaw? Just go to Google Maps at www.maps.google.com and enter "USA Laidlaw Performing Arts Center." We're actually on the corner of University Blvd. and USA Drive South.
Musical Arts Series Season Pass Holders may now reserve their place at concerts if they contact events coordinator Keith Bohnet by 5:00 p.m. the day previous to the event! Call (251) 460-7116 or email kbohnet@southalabama.edu. Please mention the amount of seats needed AND be sure you are planning on being in place at least 20 minutes in advance of the concert! (Pass Holders only please! Held seats not claimed within 20 minutes of the performance may be offered to other concert attendees.)
For information on how to join the Musical Arts Society, visit our website at www.southalabama.edu/music and click on "events and programs" to see everything you need to know about the Musical Arts Concert Series and USA's Musical Arts Society.
---
---