USA Music Announces 2015-2016 Musical Arts Concert Series
---
Posted on June 19, 2015 by Keith Bohnet
Keith Bohnet
---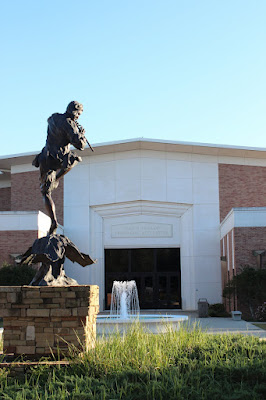 Musical Arts Concert Series at the Laidlaw Performing Arts Center
---
USA's Department of Music is pleased to announce its 2015-2016 Musical Arts Concert Series, featuring faculty recitals and student ensemble performances worthy of inclusion on anyone's "not-to-be-missed" list of events. Regular Musical Arts Series attendees have been treated since 2001 to an average of 35 concerts per season, and this season will feature over 40 events! Student ensemble programs range from regular concerts by the Wind Ensemble, Symphony Band, University Chorale, Opera & Musical Theatre, Percussion Ensemble, Concert Choir, USA Symphony Orchestra, Jazz Ensemble, Flute Choir, Brass Ensembles, and Piano Ensembles, while the performing faculty normally is represented in half of the concerts in the form of terrific solo and chamber ensemble recitals.
Click here to find out more about the Musical Arts Concert Series, including how to become a member of the Musical Arts Society, how to purchase a season pass, where to find our list of Musical Arts Series concerts, how to find out about our "other" 50 concerts a year, and so much more!
Click here to see the MAS brochure.
And if you need to talk or email directly, contact events coordinator Keith Bohnet by voice at (251) 460-7116 or email kbohnet@southalabama.edu and let him know you need to chat for a few moments.
Get your pass, and we'll see you at the concerts!!
---
---