USA Music Business Students Receive NAMM President's Innovation Awards
---
Posted on November 11, 2015 by Rebecca Mindock
Rebecca Mindock
---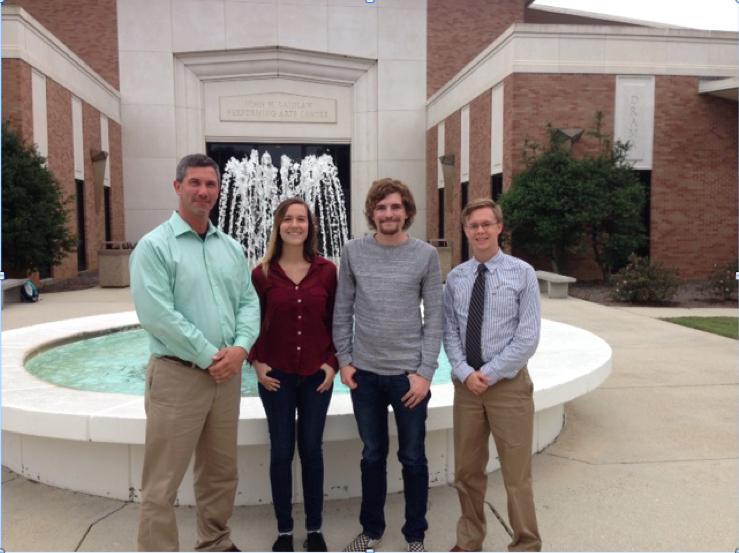 Pictured: Dr. Michael Phillips (Advisor), Alyssa Weiskopf, William Jake Cannon, and Steven Reed Gilmore.
---
The University of South Alabama Department of Music is pleased to announce its first recipients of the National Association of Music Merchants (NAMM) President's Innovation Award. The students receiving the awards are Alyssa Weiskopf, William Jake Cannon, and Steven Reed Gilmore.
The NAMM President's Innovation Award is given to students currently enrolled in music business courses. Recipients receive $600 to cover the expense of attending the upcoming 2016 NAMM Show in Anaheim, California. At the show the students will participate in Generation Next programs, have countless networking opportunities with music industry leaders and artists, and explore cutting edge music products and services. They will also have a personalized session with the Yamaha Corporation, learning about their internship and career opportunities in management, artist relations, product development, and manufacturing.
The Music Business Student Association was established in 2014. The organization promotes awareness of careers in music by providing opportunities and collaborations with music related activities throughout the campus and community.
---
---