USA Music Students Present at the 2016 Undergraduate Research Symposium
---
Posted on October 21, 2016 by Rebecca Mindock
Rebecca Mindock
---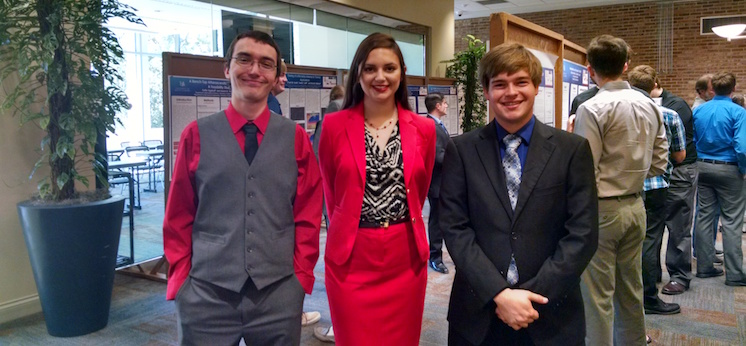 ---
The USA Department of Music is proud to again have several music majors be the recipients of Summer Undergraduate Research Fellowships and to see the hard work of these students represented at today's Undergraduate Research Symposium. This annual symposium features work from the university's top undergraduate students across all disciplines, and the Department of Music is honored to see three of its students and their musical scholarship represented amongst this impressive assemblage.
This year's Music SURF students and their projects are:
Elizabeth Bemis (senior Vocal Music Performance major)
Mastering Atonal Voice Leading as an Undergraduate: Utilizing Standard Curriculum in Learning Atypical Repertoire
Primary Mentor: Dr. Rebecca Mindock
Secondary Mentor: Dr. Kip Franklin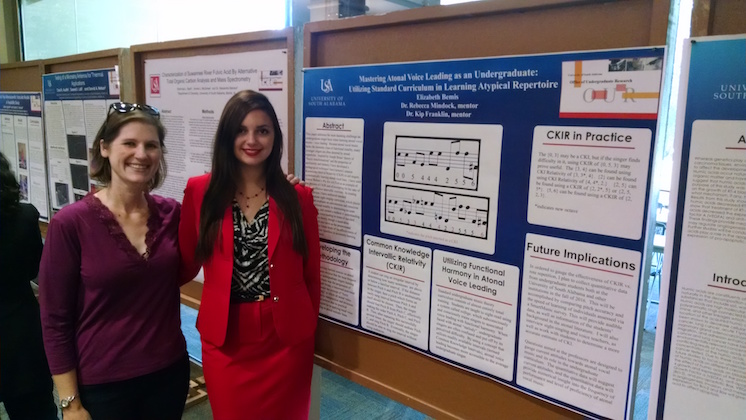 Destin Hinkel (junior Instrumental Music Education major)
Training the Next Generation: An Analysis and Comparison of Curricula in Instrumental Music Education
Primary Mentor: Dr. Will Petersen
Secondary Mentor: Dr. Rebecca Mindock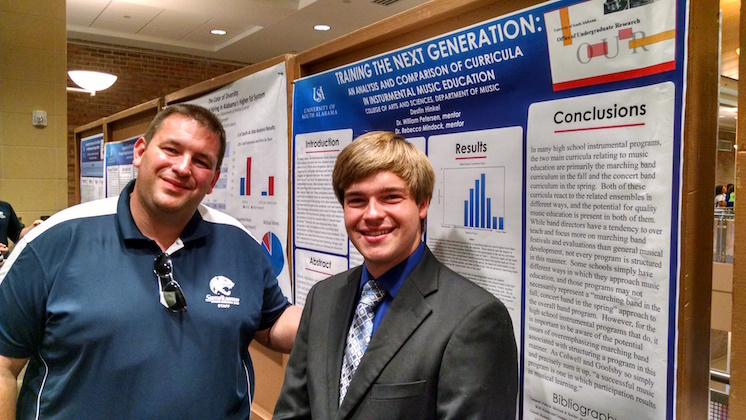 Peter Kohrman (junior Instrumental Music Performance major)
The Analysis of Instrumental Conducting Techniques and their Effectiveness: Does it make a difference?
Primary Mentor: Dr. Greg Gruner
Secondary Mentor: Dr. Rebecca Mindock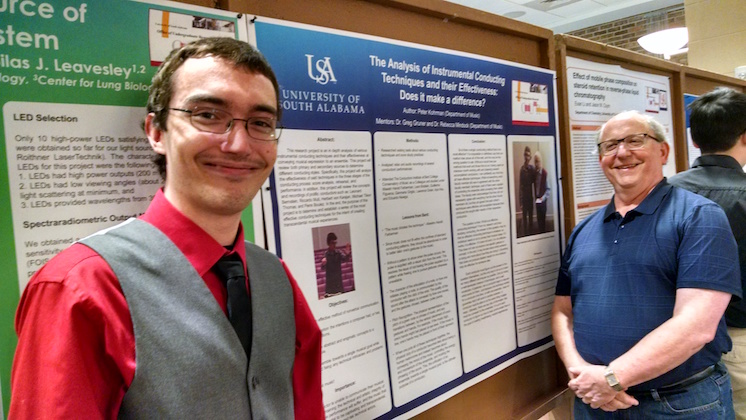 USA students interested in summer research fellowships apply in the spring of each year; students who are granted these competitive awards are then funded through the summer as they complete mentor-guided "benchmarks" towards their proposed research goals. For each of this year's students, these projects have laid groundwork for future study, both here at USA and in their future plans as graduate students, performers, and educators. Abstracts and "Virtual Poster Sessions" of each student's work, as well as information about applying for SURF awards for future interested students, will be posted soon on the Office of Undergraduate Research's website: http://www.southalabama.edu/programs/our/
Congratulations to both the students and the mentors for this momentous achievement!
---
---