James Helton, Piano Camp Faculty Recital July 12 at 3:00 p.m.
---
Posted on July 11, 2017 by Keith Bohnet
Keith Bohnet
---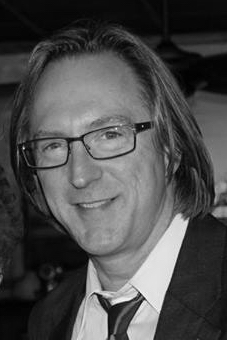 James Helton
---
Dr. James Helton will perform the third of four Piano Camp Faculty Recitals on Wednesday, July 12 at 3:00 p.m. in the Laidlaw Performing Arts Center Recital Hall. The emphasis of this year's piano camp is Romanticism and the Music of Frederic Chopin, hence Dr. Helton's program will feature Chopin's Ballades nos. 1 and 4, Berceuse, Barcarolle, Polonaise-fantaisie, and the Mazurkas, op. 17.
Tickets for this Department of Music event will be sold at the door only. General admission is $5 for all attendees other than Piano Camp participants. Musical Arts Concert Series passes will be honored for these concerts. Persons needing more information about this event or in need of special accommodation may call (251) 460-7116 or (251) 460-6136, or go online at www.southalabama.edu/music and click on "events."
More information about the entire Piano Camp may be obtained through the USA Piano Camp web page -- http://www.southalabama.edu/colleges/music/pianocamp.html
About the performer
Dr. James Helton, pianist, is a Professor of Music at Ball State University, Indiana, where he teaches studio piano and coordinates the accompanying program. An active performer, Helton has been heard in many states throughout the U.S. as recitalist, collaborator, and orchestra soloist working with Pulitzer Prize winning composers George Crumb, William Bolcom, Lucas Foss and Joseph Schwantner. At the University of Illinois, Helton completed a D.M.A. in Piano Performance and Literature with a cognate in Musicology and the Master of Music degree in Piano Performance/Pedagogy. He is a member of the Music Teachers National Association and currently serves on the Indiana state board in two capacities: as chairperson of Collegiate Performance Competitions and as chairperson of first state Committee on Collaborative Arts.
USA Piano Camp Concerts
Monday, July 10, 2017 -- 3:00 p.m.
Robert Holm -- USA Piano Camp Faculty Recital
Tuesday, July 11, 2017 -- 3:00 p.m.
Kevin Ayesh -- USA Piano Camp Faculty Recital
Wednesday, July 12, 2017 -- 3:00 p.m.
James Helton -- USA Piano Camp Faculty Recital
Thursday, July 13, 2017 -- 3:00 p.m.
Robert Auler -- USA Piano Camp Faculty Recital
Friday, July 14, 2017 -- 3:00 p.m.
USA Piano Camp Duo and Concerto Concert
Saturday, July 15, 2017 -- 10:00 a.m.
USA Piano Camp Participant Finale Concert
--------------
Need directions to Laidlaw? Just go to Google Maps at www.maps.google.com and enter "USA Laidlaw Performing Arts Center." We're on the corner of University Blvd. and USA Drive South, and our physical address is 5751 USA Drive S., Mobile, AL, 36688.
For information on how to join the Musical Arts Society, visit our website at www.southalabama.edu and click on "events" to see everything you need to know about the Musical Arts Concert Series and USA's Musical Arts Society.
---
---