Robert Auler, Piano Camp Faculty Recital July 13 at 3:00 p.m.
---
Posted on July 12, 2017 by Keith Bohnet
Keith Bohnet
---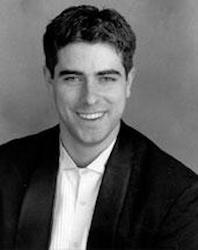 Robert Auler
---
Robert Auler, USA Piano Camp Faculty Recital July 13 at 3:00 p.m.
Dr. Robert Auler will perform the last of four Piano Camp Faculty Recitals on Thursday, July 13 at 3:00 p.m. in the Laidlaw Performing Arts Center Recital Hall. The emphasis of this year's piano camp is Romanticism and the Music of Frederic Chopin, hence Dr. Auler's program will feature Chopin's Sonata No. 2, Fantasy, Nocturnes in B-flat minor, E-flat and B, and the Ballades Nos. 2 and 3.
Tickets for this Department of Music event will be sold at the door only. General admission is $5 for all attendees other than Piano Camp participants. Musical Arts Concert Series passes will be honored for these concerts. Persons needing more information about this event or in need of special accommodation may call (251) 460-7116 or (251) 460-6136, or go online at www.southalabama.edu/music and click on "events."
More information about the entire Piano Camp may be obtained through the USA Piano Camp web page -- http://www.southalabama.edu/colleges/music/pianocamp.html
About the performer
Dr. Robert Auler is a Professor of Music at State University of New York at Oswego. He received his D.M.A. from Cincinnati College Conservatory of Music. Auler has won first prize in national and international piano competitions, including the Society of American Musicians and the Stravinsky Awards. Auler has performed on six continents, including performances throughout the United States, Canada, Argentina, Venezuela, Germany, Austria, Holland, France, Denmark, the Czech Republic, China, South Africa and New Zealand. Notable venues include Carnegie Hall, Teatro Colon, and Shanghai Symphony Hall. Auler has performed in notable summer music festivals including the Aspen Music Festival, Music Academy of the West, the Monadnock Festival, the Michigan City Chamber Music Festival, the Saugatuck Chamber Music Festival, Nantucket Musical Arts Society, and Festival A Tiempo Caracas (Venezuela). He has collaborated with composers such as Steve Reich, Aaron Jay Kernis, Carter Pann, and George Tsontakis, and with world-class ensembles such as the Ying Quartet, MIRO Quartet and Sybarite5. The New York Times commends Robert Auler's playing for its "extraordinary rhythmic clarity and expression."
USA Piano Camp Concerts
Monday, July 10, 2017 -- 3:00 p.m.
Robert Holm -- USA Piano Camp Faculty Recital
Tuesday, July 11, 2017 -- 3:00 p.m.
Kevin Ayesh -- USA Piano Camp Faculty Recital
Wednesday, July 12, 2017 -- 3:00 p.m.
James Helton -- USA Piano Camp Faculty Recital
Thursday, July 13, 2017 -- 3:00 p.m.
Robert Auler -- USA Piano Camp Faculty Recital
Friday, July 14, 2017 -- 3:00 p.m.
USA Piano Camp Duo and Concerto Concert
Saturday, July 15, 2017 -- 10:00 a.m.
USA Piano Camp Participant Finale Concert
--------------
Need directions to Laidlaw? Just go to Google Maps at www.maps.google.com and enter "USA Laidlaw Performing Arts Center." We're on the corner of University Blvd. and USA Drive South, and our physical address is 5751 USA Drive S., Mobile, AL, 36688.
For information on how to join the Musical Arts Society, visit our website at www.southalabama.edu and click on "events" to see everything you need to know about the Musical Arts Concert Series and USA's Musical Arts Society.
---
---