USA Opera Theatre presents "The Gondoliers" April 20, 21 and 22!
---
Posted on April 16, 2018 by Keith Bohnet
Keith Bohnet
---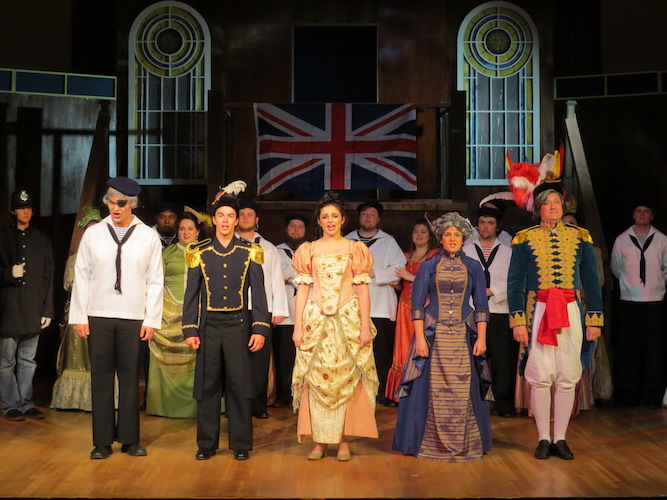 USA Opera Theatre
---
USA Opera & Musical Theatre presents
"The Gondoliers" by Gilbert & Sullivan
Thomas L. Rowell, director
Jason F. Rinehart, musical director

(No MAS passes for admission to this concert – see below for special ticket information)

Friday, April 20, 2018 -- 7:30 p.m.
Saturday, April 21, 2018 -- 7:30 p.m.
Sunday, April 22, 2018 -- 3:00 p.m.
Laidlaw Recital Hall

A young bride arrives in Venice to claim her new husband, heir to the Kingdom of Barataria, only to find that he is one of two lowly-raised gondoliers -- and no one knows which one is the real prince! Can two mere canal boatmen jointly rule a kingdom? Will their nurse from infancy be able to positively identify them? Will the young queen-to-be find herself to be unwilling to marry either one?

Find out all this and more in performances by USA Opera Theatre of Gilbert & Sullivan's operetta "The Gondoliers," taking place April 20, 21 and 22 in the Laidlaw Performing Arts Center Recital Hall. The performance will be directed by Dr. Thomas L. Rowell, with musical direction by Jason F. Rinehart.

NOTE: Advance tickets for "The Gondoliers" performances may be purchased Monday-Thursday 3:30-6:30 p.m. in the USA Department of Music office at Laidlaw. $15 general admission and $10 for USA Faculty/Staff/Students and seniors citizens (cash or check only). MAS pass holders must purchase a separate ticket for this event. (Tickets of course will be on sale at the door on performance dates as available beginning one hour before show time.) Tickets purchased will be for GENERAL seating... NO assigned seats will be available.

Persons needing more information about this event or in need of special accommodation may call (251) 460-7116 or (251) 460-6136.

Need directions to Laidlaw? Just go to Google Maps at www.maps.google.com and enter "USA Laidlaw Performing Arts Center." We're actually on the corner of University Blvd. and USA Drive South.

---
---