USA Piano Camp Coming to Laidlaw July 9-13. Sign up!!
---
Posted on May 30, 2018 by Keith Bohnet
Keith Bohnet
---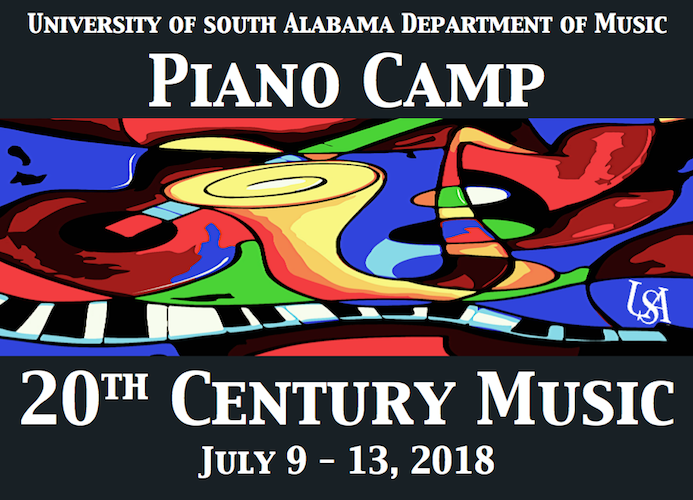 USA Piano Camp 2018
---
USA's Department of Music is excited to present USA Piano Camp 2018, a workshop for pianists from age 11 through adults. The camp will focus on the music of the 20th Century. Daily classes will focus on technique, theory, form and literature. Students will take mini-lessons and master classes with nationally renowned pianists, including USA piano faculty Robert Holm, and guest faculty James Helton, Axel Lenarduzzi, Ellen Elder and Michael Gurt.
Pianists interested in participating are invited to contact Dr. Robert Holm at (251) 460-6237 or at rholm@southalabama.edu
For more information on the camp and registration, go to
http://www.southalabama.edu/colleges/music/pianocamp.html
---
---