Scott Schwab, USA Piano Camp Faculty Recital June 25!
---
Posted on June 20, 2019 by Keith Bohnet
Keith Bohnet
---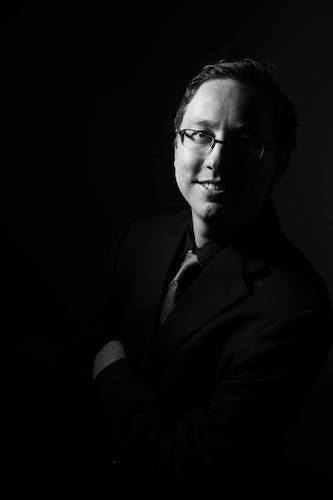 Dr. Scott Schwab
---
Dr. Scott Schwab will perform in a USA Piano Camp Faculty Recital on Tuesday, June 25 at 3:00 p.m. in the Laidlaw Performing Arts Center Recital Hall. The emphasis of this year's piano camp is the music of Johann Sebastian Bach, hence Dr. Schwab's program will feature amongst other works Bach's A minor English Suite and the Italian Concerto.
Tickets for this Department of Music event will be sold at the door only. General admission is $5 for all attendees other than Piano Camp participants. Musical Arts Concert Series passes will be honored for these concerts. Persons needing more information about this event or in need of special accommodation may call 251-460-7116 or 251-460-6136, or go online at www.southalabama.edu/music and click on "events."
More information about the entire Piano Camp may be obtained through the USA Piano Camp web page -- https://www.southalabama.edu/colleges/music/pianocamp.html
About the performer
Pianist Scott P. Schwab maintains an active career as a performer and teacher. He is the recipient of prizes and awards including the Indianapolis Matinee Musicale Competition, the Sarah C. Manion Award for Excellence in Piano, the Lamont Recital of Distinction, and others. He has performed at locations such as Steinway Hall (NYC), Vianden Castle (Luxembourg), and in Denver with members of the Colorado Symphony. Prior to joining the faculty of University of South Alabama, Dr. Schwab held a position on the piano faculty of Casper College in Wyoming, and previously taught courses in class piano at the University of Denver and the University of Colorado. Community teaching has also played a large role in his career, having maintained thriving studios at the Parlando School of Musical Arts and Vibes Fine & Performing Arts. Dr. Schwab believes strongly in educating students in habits of healthy piano-playing as a basis for achieving their musical goals—he holds certification in the Lister-Sink Method for Injury-Preventive Keyboard Technique, having studied the Method with Barbara Lister-Sink and Jamie Grigsby. His other teachers have included Andrew Cooperstock, Alice Rybak, Jean-Louis Haguenauer, and Evelyne Brancart. He holds degrees in piano performance from Indiana University, the University of Denver, and the University of Colorado-Boulder.

USA Piano Camp Concerts
Monday, June 24, 2019 -- 3:00 p.m.
Robert Holm -- USA Piano Camp Faculty Recital
Laidlaw Recital Hall
Tuesday, June 25, 2019 -- 3:00 p.m.
Scott Schwab -- USA Piano Camp Faculty Recital
Laidlaw Recital Hall
Wednesday, June 26, 2019 -- 3:00 p.m.
James Helton -- USA Piano Camp Faculty Recital
Laidlaw Recital Hall
Thursday, June 27, 2019 -- 3:00 p.m.
Ellen Elder -- USA Piano Camp Faculty Recital
Laidlaw Recital Hall
Friday, June 28, 2019 -- 1:00 p.m.
USA Piano Camp Participant Finale Concert
Laidlaw Recital Hall

--------------
Need directions to Laidlaw? Just go to Google Maps at www.google.com/maps and enter "USA Laidlaw Performing Arts Center." We're on the corner of University Blvd. and USA Drive South, and our physical address is 5751 USA Drive S., Mobile, AL, 36688.
---
---