Livestreamed Concerts from Laidlaw Coming Soon!
---
Posted on July 25, 2020 by Keith Bohnet
Keith Bohnet
---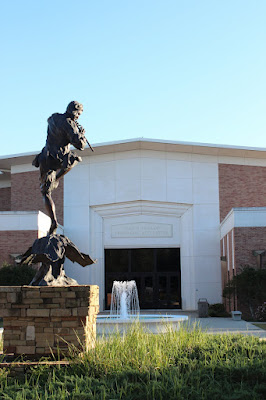 Laidlaw Performing Arts Center
---
We are less than one month away from concerts in the Laidlaw Performing Arts Center Recital Hall! The Musical Arts Concert Series will return in at least a limited fashion with faculty recitals being livestreamed on the internet. We hope also to livestream several of our upcoming student solo recitals and we're working on the possibility of limited student ensemble concerts being presented as well.
We wish we could have you here in person with us for these concerts, but we're excited to know that at least we can share music with you in some manner, in this case through the miracle of livestreaming technology. We may be socially distanced, but the music will still keep us together.
Coming up around August 12, USA Department of Music will release details for how you can be with us for these livestreamed events. Around the same time, we will release at least a part of the Fall 2020 concert schedule. Since the pandemic situation is one that is continuously evolving, we have decided to give you the concert schedule just a few weeks at a time. We hope you'll be able to join us!
Feel free to drop us a line to ask questions or just let us know how you're doing. And keep your eyes on our website for developments. southalabama.edu/colleges/music/mas or southalabama.edu/music
More news coming soon. In the meantime, keep repeating this mantra –
"There's no place like Laidlaw, there's no place like Laidlaw, there's… "
Don't forget to click your heels.
---
---