USA Piano Camp Live Stream Faculty Recitals coming July 12-15
---
Posted on July 1, 2021 by Keith Bohnet
Keith Bohnet
---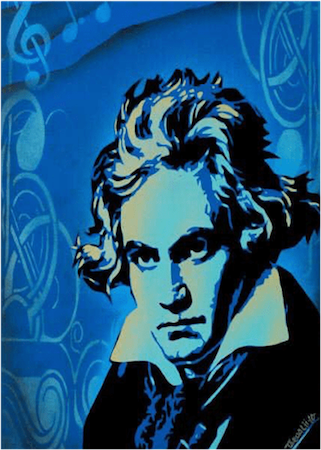 USA Piano Camp 2021 - Beethoven Piano Sonatas
---
USA Piano Camp 2021 will present five faculty live stream concerts during the week of July 12-15. This year's camp is concentrating on the piano sonatas of Ludwig van Beethoven, hence all five concerts will concentrate on that genre produced by the great composer. These solo performances will be offered by USA piano faculty Robert Holm, Doreen Lee and Scott Schwab, as well as guest artist recitals by James Helton and Hannah Roberts. All five recitals, along with the specific repertoire in each, are listed below.
These Department of Music concerts are closed to the public and will be accessible only as live stream events. We trust you will be able to be with us for the concerts by going to our linked live stream site. On this department page you'll be linked directly to our concerts, and also you'll be invited to open virtual programs for each recital listed below.
Here is the full Concert Live Streams link --
https://www.southalabama.edu/colleges/music/livestream.html
If you have questions about live stream access to our concerts or have any other concerns about our Music Department events, please contact Events Coordinator Keith Bohnet at kbohnet@southalabama.edu. You may also call 251-460-7116 for more information.
More information about the entire Piano Camp may be obtained through the USA Piano Camp web page -- https://www.southalabama.edu/colleges/music/pianocamp.html

USA Piano Camp 2021 Live Stream Faculty Concerts
The Piano Sonatas of Beethoven
Scott Schwab
Monday, July 12, 2021 -- 1:00 p.m.
Sonata op. 10, no. 1 in C minor
Sonata op. 26 in A-flat major
Sonata op. 28 in D major
Sonata op. 109 in E major.

Doreen Lee
Tuesday, July 13, 2021 -- 1:00 p.m.
Sonata op. 2, no. 1 in F minor
Sonata op. 10, no. 3 in D major
Sonata op. 54 in F major
Sonata op. 81a in E-flat major

James Helton
Tuesday, July 13, 2021 -- 5:00 p.m.
Sonata op. 2, no. 3 in C major
Sonata op. 14, no. 1 in E major
Sonata op. 31, no. 3 in E-flat major
Sonata op. 101 in A major

Hannah Roberts (and Robert Holm)
Wednesday, July 14, 2021 -- 1:00 p.m.
Sonata op. 49, no. 2 in G major
Sonata op. 53 in C major
Sonata op. 79 in G major
Sonata op. 2, no. 2 in A major (Holm)

Robert Holm
Thursday, July 15, 2021 -- 1:00 p.m.
Sonata op. 7 in E-flat major
Sonata op. 27, no. 1 in E-flat major
Sonata op. 49, no. 1 in G minor
Sonata op. 106 in B-flat major






---
---