Doreen Lee - Piano Camp Faculty Recital July 13 (1:00)
---
Posted on July 9, 2021 by Keith Bohnet
Keith Bohnet
---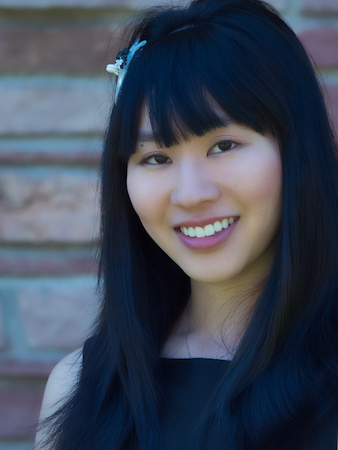 Dr. Doreen Lee
---
Dr. Doreen Lee will perform in a USA Piano Camp Faculty Recital on Tuesday, July 13 at 1:00 p.m. in the Laidlaw Performing Arts Center Recital Hall. The emphasis of this year's piano camp is the music of Ludwig van Beethoven, specifically his many great piano sonatas. Dr. Lee's program will feature four piano sonatas by Beethoven: op. 2, no. 1 in F minor, op. 10, no. 3 in D major, op. 54 in F major, and op. 81a in E-flat major.
This Department of Music concert is closed to the public and will be accessible only as a live stream event. We trust you will be able to be with us for the concert by going to our linked live stream website. On this department page you'll also be invited to open a virtual program for the concert. Join us!
Here is the full Concert Live Streams link --
https://www.southalabama.edu/colleges/music/livestream.html
If you have questions about live stream access to our concerts or have any other concerns about our Music Department events, please contact Events Coordinator Keith Bohnet at kbohnet@southalabama.edu. You may also call 251-460-7116 for more information.
More information about the entire Piano Camp may be obtained through the USA Piano Camp web page -- https://www.southalabama.edu/colleges/music/pianocamp.html
About the performer

Doreen Lee is Assistant Professor of Collaborative Piano/Piano at the University of South Alabama. She has performed with notable artists such as violist Geraldine Walther, Colorado Symphony Orchestra Principal Horn Michael Thornton, flutists Christina Jennings and Katherine Kemler, and cellist Johannes Moser, among others. She is also the pianist of the du Toit/Lee Duo, formed in collaboration with flutist Cobus du Toit. The duo made their international debut in the summer of 2019 at the Australian Flute Festival, hosted at the Sydney Conservatory of Music. In addition to her national and international performances, Doreen is also featured on Jacques Castérède's Complete Flute Works, a three CD set released by Naxos Records in 2019 and 2020.
Doreen received her Doctorate of Musical Arts in Collaborative Piano at the University of Colorado Boulder, studying with Margaret McDonald and Alexandra Nguyen. She specialized in solo piano performance under the tutelage of Walter Ponce at the University of California Los Angeles, and went on to earn her Masters in Music at the Peabody Institute with Benjamin Pasternack. She was selected to perform in master classes for pianist and music theorist Robert Levin at the Summer Academy Mozarteum in Salzburg. As a collaborative pianist, Doreen has received instruction from members of the Takács, Cassatt, and Tokyo Quartets as well as Jean Barr, Anne Epperson, and Jonathan Feldman. She has participated in various music festivals including the Bowdoin International Music Festival, Aspen Music Festival and School, and the Music Academy of the West.
Prior to joining the faculty at USA, Doreen served as Adjunct Instructor of Collaborative Piano (Instrumental) at Colorado State University, as well as Lecturer of Collaborative Piano at the University of Colorado Boulder.
---
---