James Helton - Piano Camp Faculty Recital July 13 (5:00)
---
Posted on July 11, 2021 by Keith Bohnet
Keith Bohnet
---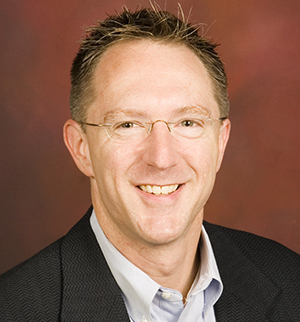 Dr. James Helton
---
Dr. James Helton will perform in a USA Piano Camp Guest Artist Recital on Tuesday, July 13 at 5:00 p.m. in the Laidlaw Performing Arts Center Recital Hall. The emphasis of this year's piano camp is the music of Ludwig van Beethoven, specifically his many great piano sonatas. Dr. Helton's program will feature four piano sonatas by Beethoven: op. 2, no. 3 in C major, op. 14, no. 1 in E major, op. 31, no. 3 in E-flat major, and op. 101 in A major.
This Department of Music concert is closed to the public and will be accessible only as a live stream event. We trust you will be able to be with us for the concert by going to our linked live stream website. On this department page you'll also be invited to open a virtual program for the concert.
Here is the full Concert Live Streams link --
https://www.southalabama.edu/colleges/music/livestream.html
If you have questions about live stream access to our concerts or have any other concerns about our Music Department events, please contact Events Coordinator Keith Bohnet at kbohnet@southalabama.edu. You may also call 251-460-7116 for more information.
More information about the entire Piano Camp may be obtained through the USA Piano Camp web page -- https://www.southalabama.edu/colleges/music/pianocamp.html
About the performer
Dr. James Helton, pianist, is a Professor of Music at Ball State University, Indiana, where he teaches studio piano and coordinates the accompanying program. He maintains an active schedule as a soloist, a collaborative performer and as an adjudicator and teacher of master classes. He has performed throughout most of the United States and in the Czech Republic, Spain, and Thailand. He has had the pleasure of working with Pulitzer Prize winning composers George Crumb, William Bolcom, Lucas Foss and Joseph Schwantner in concerts broadcast over public radio and television. Helton earned the Doctor of Musical Arts and Master of Music degrees in Piano Performance and Literature (cognates in musicology and piano pedagogy) from the University of Illinois at Urbana-Champaign and the Bachelor of Music degree in Piano Performance from the University of Texas at San Antonio. His principal teachers were Ian Hobson and Janice Hodges. He has performed in master classes of John Browning, John Perry, Ursula Oppens, Richard and John Contiguglia, Maurice Hinson, and Bela Siki, among others. He is a member of MTNA and currently serves on the Indiana state board.
---
---