Audition Information for Spring 2023 Concert Bands Released
---
Posted on December 13, 2022 by Dr. Will Petersen
Dr. Will Petersen
---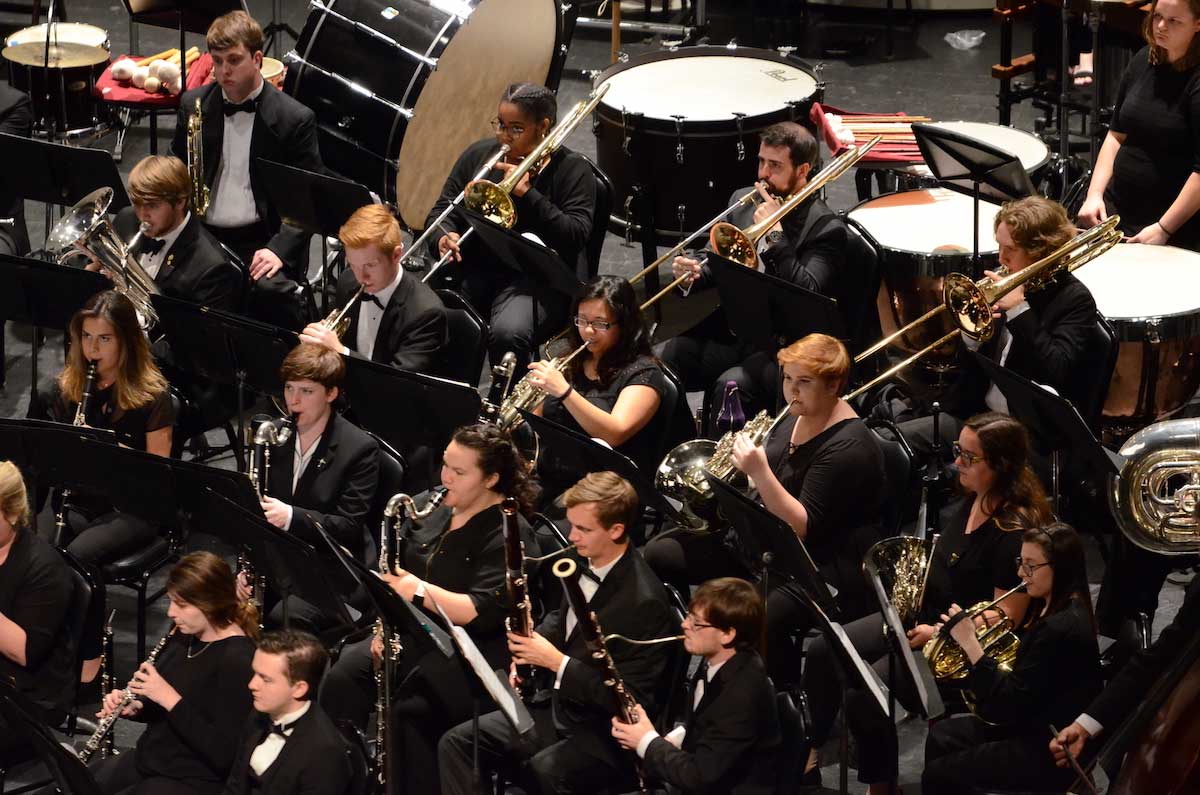 USA Wind Ensemble
---
Audition Information for Spring 2023 Concert Bands
Auditions for concert bands (Wind Ensemble, Symphony Band) for Spring 2023 will occur at the Laidlaw Performing Arts Center on Monday, January 9th (WW), and Tuesday, January 10th (Brass/Double Bass and Percussion). Instrumental music majors and minors should leave Wind Ensemble and Symphony Band time open on their schedules.
We encourage all instrumentalists to sign up and audition for placement in one of our two auditioned concert bands!
Auditions for Wind Ensemble and Symphony Band will be blind with the panel not being able to see the auditionee/vice versa.
Audition Sign-Up Information and Excerpts
All audition sign-up information is available on the Spring 2023 Concert Band Auditions Page. In addition you can download all audition excerpts as well as find out descriptions of band offerings, rehearsal times, and concert dates.
Auditions are open to any member of the University of South Alabama student body (major, minor, non-major).
Spring 2023 Concert Band Auditions Page
Questions?
Students with questions about auditioning should contact Dr. Will Petersen, Director of Bands at wpetersen@southalabama.edu, or Dr. Robert Abend, Associate Director of Bands at robertabend@southalabama.edu.
Students interested in University Band should contact Dr. Clayton Maddox, Assistant Director of Bands, at claytonmaddox@southalabama.edu.
---
---