USA Bands Concert at the Saenger! April 25 at 7:00p
---
Posted on April 24, 2023 by Keith Bohnet
Keith Bohnet
---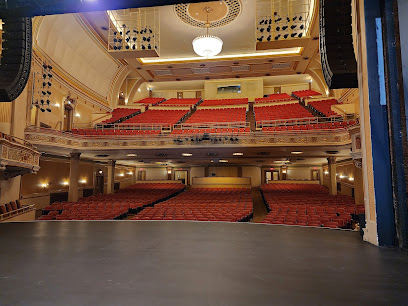 Mobile Saenger Theatre
---
Join the University of South Alabama Wind Ensemble and Symphony Band as they perform a special Spring Bands Concert in the beautiful Saenger Theatre in downtown Mobile. The concert takes place at 7:00 p.m. on Tuesday, April 25. The program will include the first movement of the Grieg Piano Concerto featuring USA faculty pianist Dr. Robert Holm, a premier work entitled "Dope" by Katahj Copley inspired by hip hop and jazz, and band music written to reflect the music of jazz great, Thelonious Monk. Dr. William H. Petersen and Dr. Robert Abend are the conductors for the evening's band concert.
This concert is free and open to the public.
The Mobile Saenger Theatre is located at 6 S Joachim St., Mobile, AL 36602. You can find a map of this location easily on Google Maps by entering "Saenger Theatre Mobile" in the search box at maps.google.com Parking can be found in the many city lots around the downtown area as well as regular street parking. Concert-goers are encouraged to arrive early to allow for extra time to park and walk to the concert.
This concert will not appear on the department live stream.
Need more information? Go to our website, www.southalabama.edu/music or call us at 251-460-6136 or 251-460-7116. More info regarding the Mobile Saenger Theatre can be found at www.mobilesaenger.com
For information about the Department of Music at the University of South Alabama, proceed to our website -- www.southalabama.edu/music
---
---