Summer Piano Camp at USA June 19-23!
---
Posted on April 30, 2023 by Keith Bohnet
Keith Bohnet
---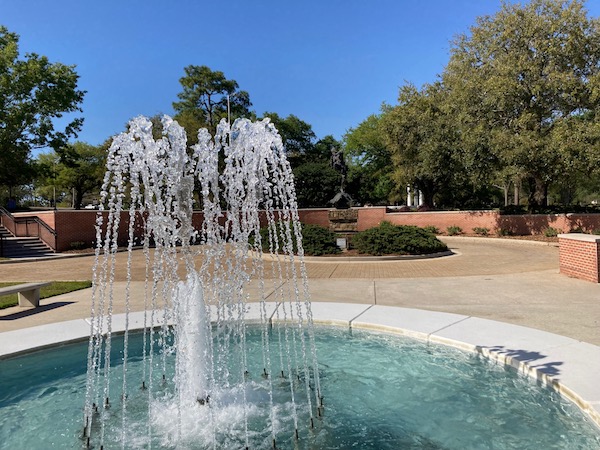 USA Piano Camp at the Laidlaw Performing Arts Center
---
The 12th Annual Summer Piano Camp at the University of South Alabama will take place June 19-23, 2023 in the Laidlaw Performing Arts Center, featuring an emphasis on French piano music through various style periods. The camp is offered to pianists age 11 through adult, and will feature daily private lessons, master classes, group lessons, and USA Piano Camp Faculty recitals. All camp participants will have the opportunity to perform in the Participant Finale Recital at the end of the week.
Interested in being a USA Piano Camp participant? Go to www.southalabama.edu/music/pianocamp to get more information about the camp faculty, daily schedule, camp highlights, costs and registration form. Questions about the camp should be directed to camp director Dr. Robert Holm by email at rholm@southalabama.edu or by phone at 251.460.6237. Events coordinator Keith Bohnet can be reached at kbohnet@southalabama.edu or 251.460.7116.
USA Piano Camp 2023 Faculty
Dr. Robert Holm, Camp Director, University of South Alabama
Prof. Michael Gurt, Louisiana State University
Dr. James Helton, Ball State University
Dr. Doreen Lee, University of South Alabama
Dr. Hannah Roberts, University of Alabama
The daily schedule includes lessons, master classes, and group lessons 9:00 - 3:00, Monday through Friday. Concerts begin daily at 3:00 p.m. and end approximately at 4:15.
---
---