James Helton, Piano Camp Faculty Recital June 20 at 3:00
---
Posted on June 14, 2023 by Keith Bohnet
Keith Bohnet
---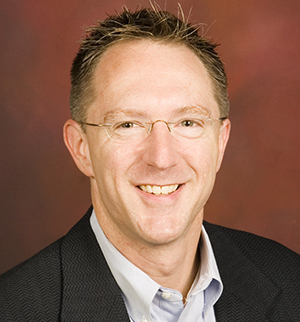 Dr. James Helton
---
Dr. James Helton will perform in a USA Piano Camp Faculty Recital on Tuesday, June 20 at 3:00 p.m. in the Laidlaw Performing Arts Center Recital Hall. With the emphasis of this year's piano camp on French piano music, Dr. Helton's program will feature works by Couperin, Bonis, Franck and Debussy.
Tickets for this Department of Music event will be sold at the door only. General admission is $5 for all attendees other than Piano Camp participants, cash or card accepted. (Participants are admitted free.) Musical Arts Concert Series passes will be honored for these concerts. Persons needing more information about this event or in need of special accommodation may call 251-460-7116 or 251-460-6136. Event information may also be found at www.southalabama.edu/music
This concert is scheduled to appear on the USA Department of Music Live Stream. https://www.southalabama.edu/colleges/music/livestream.html
More information about the entire Piano Camp may be obtained through the USA Piano Camp web page -- https://www.southalabama.edu/colleges/music/pianocamp.html
About the performer
Dr. James Helton is Professor of Music Performance at Ball State University, where he teaches piano and chamber music and coordinates accompanying activities. Prior academic appointments include the University of Illinois at Urbana-Champaign (Visiting Lecturer, 1998-2000) and Vanderbilt University, Nashville, TN, (Artist Teacher of Piano, 1993-1998). He is quite active in the Music Teachers National Association, having served as the Chairperson of Performance Competitions for the East Central Division. Helton maintains an active schedule as a soloist, a collaborative performer and as an adjudicator and teacher of master classes. He has performed throughout most of the United States and in the Czech Republic, Spain, and Thailand. He has had the pleasure of working with Pulitzer Prize winning composers George Crumb, William Bolcom, Lucas Foss and Joseph Schwantner in concerts broadcast over public radio and television. Helton earned the Doctor of Musical Arts and Master of Music degrees in Piano Performance and Literature (cognates in musicology and piano pedagogy) from the University of Illinois at Urbana-Champaign and the Bachelor of Music degree in Piano Performance from the University of Texas at San Antonio. His principal teachers were Ian Hobson and Janice Hodges.
USA Piano Camp Concerts
Monday, June 19, 2023 -- 3:00 p.m.
Robert Holm -- USA Piano Camp Faculty Recital
Laidlaw Recital Hall
Tuesday, June 20, 2023 -- 3:00 p.m.
James Helton -- USA Piano Camp Faculty Recital
Laidlaw Recital Hall
Wednesday, June 21, 2023 -- 3:00 p.m.
Hannah Roberts -- USA Piano Camp Faculty Recital
Laidlaw Recital Hall
Thursday, June 22, 2023 -- 3:00 p.m.
Michael Gurt -- USA Piano Camp Faculty Recital
Laidlaw Recital Hall
Friday, June 23, 2023 -- 3:00 p.m.
USA Piano Camp Participant Finale Concert
Laidlaw Recital Hall
---
---