Black Alumni Society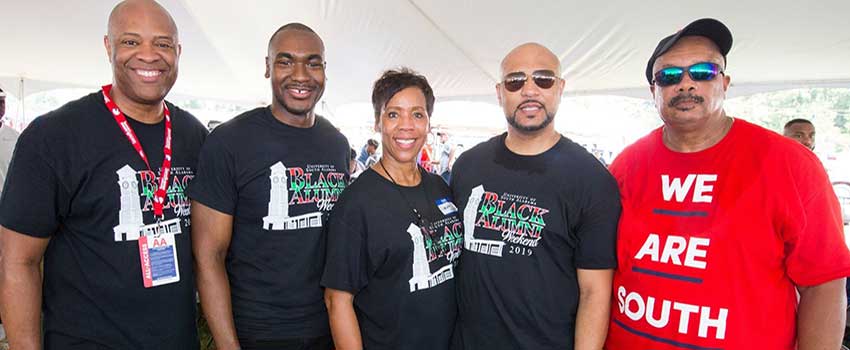 Mission
The mission of the Black Alumni Society (BAS) is to work cooperatively with the USA National Alumni Association to provide comprehensive programs, services and resources to benefit the University, its alumni and students.
Purpose
The purpose of the BAS is to work with the USA National Alumni Association to foster and maintain an active relationship between alumni, students, friends, community and the University and to develop an image that ensures the integrity and principles of South.
History
The Black Alumni Society functions under the University of South Alabama National Alumni Association and was created in 2018.
Black Alumni Society Awards
February 15, 2020
Celebrating our awe-inspiring alumni
Black alumni at the University of South Alabama have made a significant impact at South, in their communities and around the world. The Black Alumni Society Awards have been created to honor and recognize the accolades and achievements of outstanding Black alumni. The proceeds from the BAS Awards event will benefit scholarships and emergency assistance funds through the Office of Multicultural Student Affairs.
The deadline for nominations is December 18, 2019. Nominate someone today.
Awards
▼ Trailblazer Outstanding Achievement Award
Honor exemplary Black alumni who have served on the USA Board of Trustees, Student Government Association, Black Student Union and as USA faculty and staff. This award also honors outstanding achievement in their careers or professions. Two recipients will be recognized each year.
▼ Hall of Fame Achievement Award
Recognizes three dedicated black alumni who have engaged in community service and made major contributions to their hometown communities or current cities of residence.