---
Posted on June 9, 2022 by Alumni
Alumni
---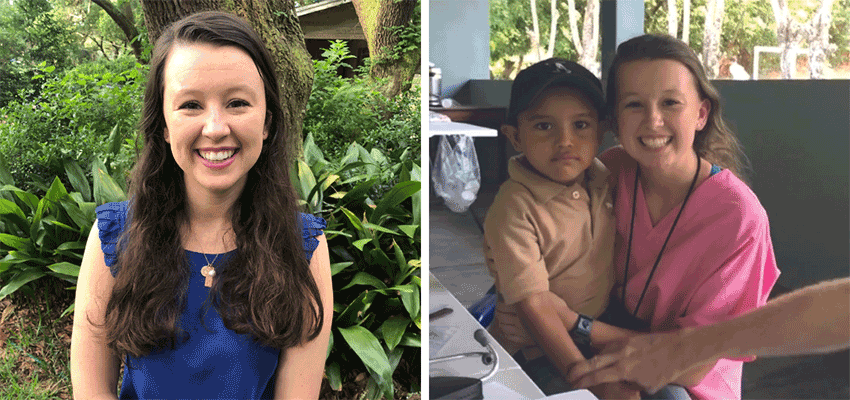 USA National Alumni Association to support $100,000 worth of scholarships in 2022-2023.
---
For more than 20 years, the USA National Alumni Association has awarded merit-based student scholarships. The association will present 44 students for the 2022-2023 academic year with more than $100,000 in scholarship funding.
The alumni association receives proceeds collected from the sale of specialty vehicle tags through the Alabama Department of Revenue. These funds, which total more than $2 million, serve as the primary source for many of the scholarships.
Additionally, alumni have created named endowed funds to support student scholarships.
The National Alumni Association Board of Directors Scholarship, new in 2022, will award one student $1,000 for the upcoming year.
"We are grateful to have the opportunity to award these deserving students with well-earned scholarships," said Jim Moore, president of the USA National Alumni Association board of directors. "Every dollar we are able to provide helps them to be one step closer to achieving their goals."
Morgan VanGilder is the newest recipient of the William Sirmon Endowed Graduate Student Scholarship, awarded annually to a graduate student at South.
"The National Alumni Association is honored to award the William Sirmon Endowed Graduate Student Scholarship to Morgan to assist her in completing her graduate degree," said Karen Edwards, director of alumni relations. "We could not be more proud to be a part of helping her to achieve her dreams."
VanGilder is pursuing her master's degree in occupational therapy. She entered college with plans of eventually going to medical school until a mission trip to Honduras between her freshman and sophomore years changed everything.
It was there when she met a single mother with two young boys who were being assessed for a checkup and medication distribution. Neither of the boys would speak or interact with anyone. The mother informed VanGilder that the older boy had autism spectrum disorder and did not speak or participate in activities with other children. His younger brother did not speak or participate in social activities either, even though he did not have a diagnosis of autism.
"I tried everything I knew to play with these brothers and got nothing," VanGilder said. "I knew that there was something I could do to increase their interactions with others. When I got home, I did a lot of research and stumbled upon occupational therapy and knew that was the career path for me."
VanGilder will receive her master's degree in December 2022. After that she will take her board examinations to become a registered occupational therapist. Her financial path toward her goal is a little easier thanks to the William Sirmon Endowed Graduate Student scholarship.
"The National Alumni Association, along with the development team at South, is full of amazing people," she said. "It is an honor to accept this scholarship from them."
To learn more about alumni association scholarships, visit southalabama.edu/departments/alumni/scholarships.
---
---