---
Posted on June 25, 2021 by Julie Jackson
Julie Jackson
---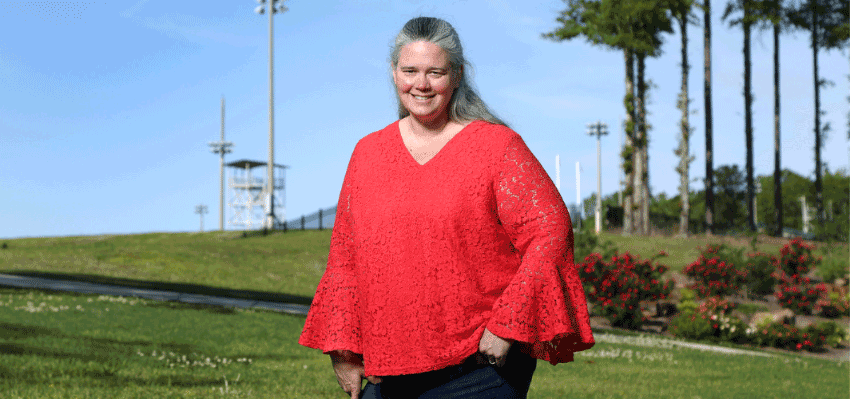 Avalisha Fisher '93 President, Driven Engineering, Semmes, Ala.
---
When Avalisha Fisher received her bachelor's degree in civil engineering in 1993, there were only four other students who graduated with her in the program. Of those, two (herself included) were women. As percentages go, that's not bad.
But the field of civil engineering was, and still is, a male-dominated world. According to the U.S. Bureau of Labor Statistics, only 16% of civil engineers in the United States in 2020 were female.
That statistic never kept Fisher from doing what she loves.
"My experience was good in school," she said. "There were women in other branches of engineering and most of my classes were blended with students in different areas like chemical and electrical engineering."
After graduating, Fisher worked for a few companies like Gulf States, where she gained not only engineering experience, but also marketing and relationship building. These skills proved to be the building blocks for starting her own business.
Back to South
A couple of years after Fisher launched her company, Driven Engineering, in 2006, she returned to South. Only this time, it was as an engineer for the new football practice fields.
"I'm pleased that they trusted us," said Fisher. "It was really fun to be on the first design team to have anything to do with football at South."
The civil design segment of Fisher's company encompasses the design, construction and maintenance of the human-built external environment, like underground utilities and drainage. As Fisher explains, it's everything you can't see.
The keys to success
Fisher says the civil engineering program at South laid the foundation for her career.
"It was a really good program."
But there are some things you have to learn on the job. "Don't wait until the last minute, and always follow through," Fisher said. The most valuable advice she has for students is to work hard on their relationships.
"Relationships are the key—the key to business, and the key to life."
Watch Fisher's interview here.
---
---