Jaguar Memoirs: An Oral History Project
---
Posted on December 6, 2021 by Alumni
Alumni
---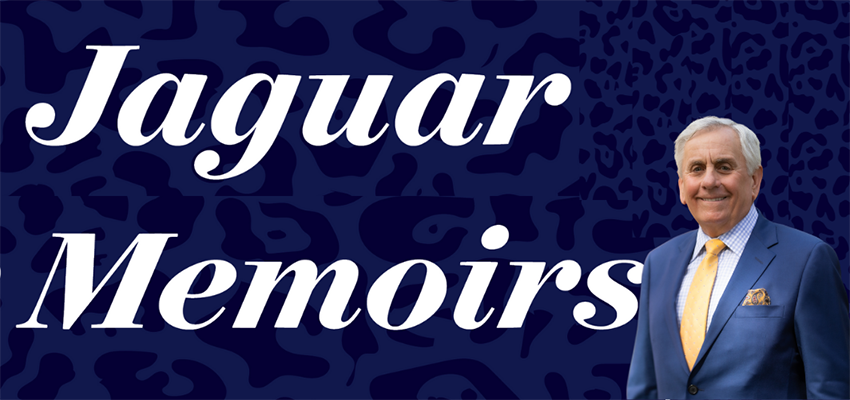 ---
Last spring, hundreds of alumni shared memories of their time as students at South Alabama. Over the next year, we will be sharing some of their stories with you. Whether they graduated a few years ago or several decades ago, their memories show the indelible mark that South has made on their lives.
Tom Corcoran '70
B.S., Marketing Management
"There were five kids in my family, and three of us were headed to college within three years. I attended the University of South Alabama because it was affordable. I had top-notch professors who prepared me to move into the workforce. I was heavily involved in my fraternity and remain friends with those guys to this day.
"The University brought companies for on-campus interviews. I obtained a job with an oil, gas and chemical company headquartered in Cleveland, Ohio. I was able to move up the ranks. One of my assignments was to travel to China 2-3 times a year and negotiate large chemical purchase contracts with the government. This was in the very early days when China was just opening up to the outside. Six years prior I had been sitting in a classroom at the University of South Alabama. I spent 15 years in the chemical business, and then I was recruited to become president of a small animal health company. Over the course of the next 23 years we were able to grow the company from $28 million to $1.2 billion with worldwide operations.
"Any success I have had started at the University of South Alabama. I am indebted to the University and try and give back through my participation on the Board of Trustees, and my wife and I have also been active by providing scholarships across several areas of interest."
---
---