Jaguar Memoirs: An Oral History Project
---
Posted on December 6, 2021 by Alumni
Alumni
---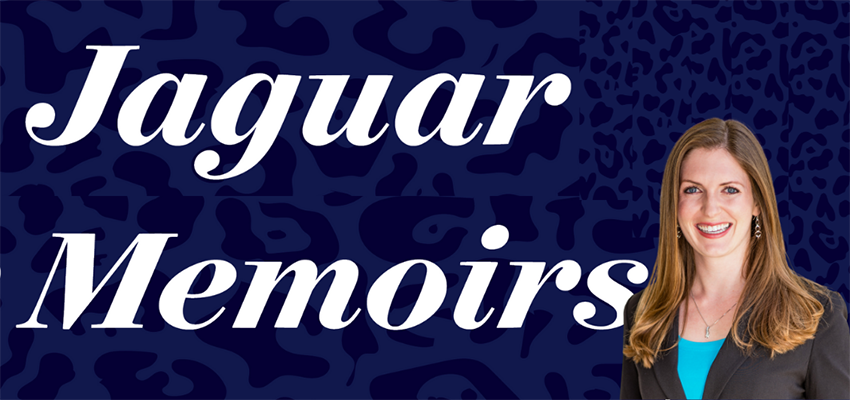 ---
Last spring, hundreds of alumni shared memories of their time as students at South Alabama. Over the next year, we will be sharing some of their stories with you. Whether they graduated a few years ago or several decades ago, their memories show the indelible mark that South has made on their lives.
Dr. Kaila M. Mattson, '11
B.S., Chemistry
"I had the opportunity to attend school at the University of South Alabama on a full academic scholarship through the Junior Miss program [now Distinguished Young Women] as Wisconsin's 2007 Junior Miss. Through the Honors Program I began hands-on laboratory research in the fall semester of my freshman year. I was very fortunate to be paired with Dr. James Davis in the chemistry department, who served as my mentor throughout my undergraduate tenure. To this day he continues to serve in that function.
"I co-authored peer-reviewed scientific publications as an undergraduate student and completed two research internships in Germany. Because of those experiences and the help of the faculty, I was also awarded a national Barry Goldwater Scholarship, Mortar Board National Foundation Fellowship and a National Science Foundation Fellowship.
"I was blessed with truly exceptional mentors and professors who took a genuine interest in my personal and professional development. Now I'm a product development chemist at Dow Chemical. I'm doing research every day, leveraging those skills that I first learned at South. Attending South was not only one of the best choices I've ever made, but one of the most pivotal that really was a turning point in my life."
---
---