Jaguar Memoirs: An Oral History Project
---
Posted on December 6, 2021 by Alumni
Alumni
---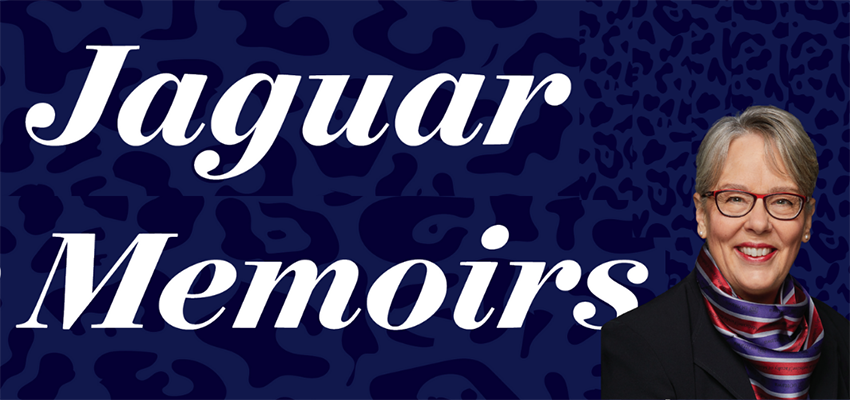 ---
Last spring, hundreds of alumni shared memories of their time as students at South Alabama. Over the next year, we will be sharing some of their stories with you. Whether they graduated a few years ago or several decades ago, their memories show the indelible mark that South has made on their lives.
Dr. Kathleen A. Pajer '82
M.D., USA College of Medicine
"My husband at the time was a nuclear engineer in Pascagoula, Miss. I applied to the University of South Alabama because it was the closest medical school, but I am very glad that I did. It was a terrific educational environment, and I received excellent medical training.
"Since South was a relatively new medical school, we had numerous opportunities for hands-on experiences that were not possible at larger institutions with full complements of residents and fellows. When I went to Dartmouth and Yale for residency and fellowship respectively, I discovered that I had received better training in many domains than my colleagues.
"My experience at South was transformative in shaping the direction of my career. I was able to participate in basic research from the first year of training onward. I went on to become a clinician scientist, focusing most recently on strategies to improve the pediatric mental health service system in Canada. I'm currently the chair of a large department of psychiatry at the University of Ottawa. I am grateful to South for such a strong start in my career and have fond memories of colleagues and professors, some of whom remain friends to this day."
---
---