Jaguar Memoirs: An Oral History Project
---
Posted on December 6, 2021 by Alumni
Alumni
---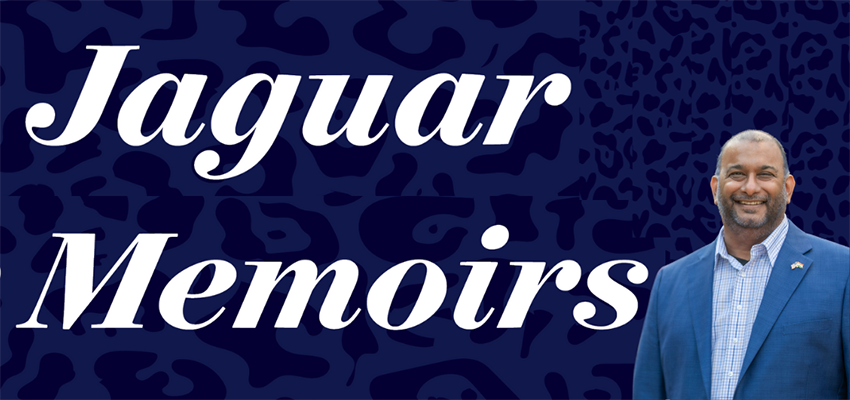 ---
Last spring, hundreds of alumni shared memories of their time as students at South Alabama. Over the next year, we will be sharing some of their stories with you. Whether they graduated a few years ago or several decades ago, their memories show the indelible mark that South has made on their lives.
Nikhil M. Patel '97
B.S., Management Mitchell College of Business
"South was local and close to where I lived. The campus itself stood out to me the most; it was just so tranquil.
"South gives you the fundamentals to succeed, and they make sure that you're well-rounded, are ready for success and to take on anything that comes your way. The University is a very integral part of our community, and it means everything to everyone who has a professional career. It's a place where you can become the best version of yourself or a stepping stone to become the best version of yourself. It's a very important place in our community that enriches the value of life."
---
---