Rebranding the Health System
---
Posted on November 20, 2018 by Alumni
Alumni
---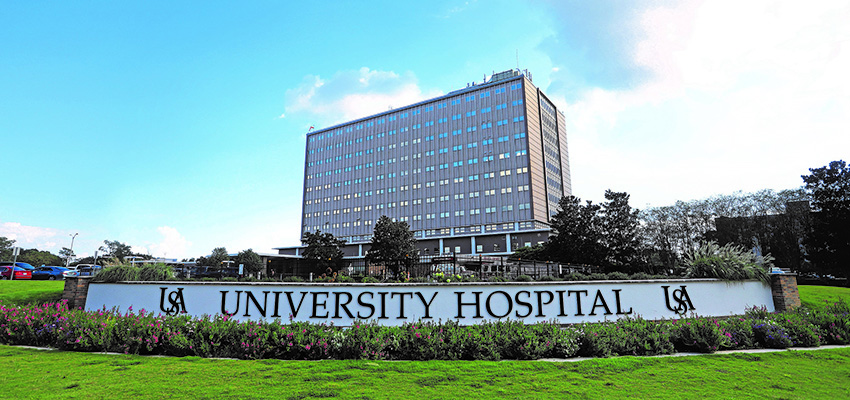 ---
In order to improve the level of awareness among the communities, and encourage additional referring doctors and patients to use USA Health services, USA Health leaders launched a rebranding effort in 2016. Through a 10-person core team and a 50-person branding team, the process culminated in fall 2018 with a new introduction of USA Health to our community.
The new branding emphasizes the academic medical difference at USA, including a new name for the USA Medical Center. USA Health University Hospital has been introduced as a way to tie the region's only Level I trauma center to its University of South Alabama origins, academic core and research focus. A new website, usahealthsystem.com, will be launched in mid-fall as a way to showcase the people and technology.
With more than 3,800 employees, the University of South Alabama's health system is unlike any other healthcare organization on the Alabama Gulf Coast. It includes an acute care medical center, a hospital for children and women, an academic research and cancer treatment center and an academic physician practice. At least one third of local physicians, some 2,500, received their training at USA Medical Center. More than 10,400 nurses and 5,600 allied health professionals received training at USA hospitals.
USA Health provides the region's only Level I trauma center and regional burn center, as well as the area's only neonatal and pediatric intensive care units. Yet despite these unique services, and nationwide accolades for quality and outcomes, USA Health has a low level awareness among Mobile and Baldwin county communities as well as the regional counties in South Alabama, and the Mississippi and Northwest Florida Gulf Coasts, according to research by the USA Polling Group and Lewis Communications.
---
---