---
Posted on December 6, 2021 by Thomas Becnel
Thomas Becnel
---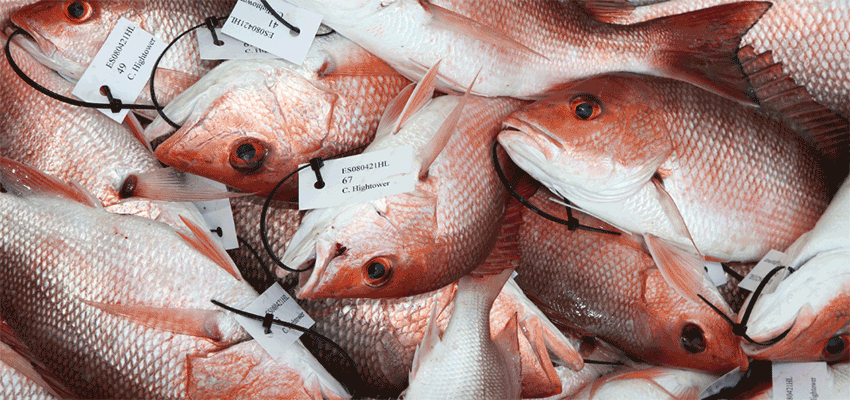 ---
Dr. Amy Sprinkle couldn't wait to move into a new home for the School of Marine and Environmental Sciences at South. She boxed up books and keepsakes from her old basement office in the Life Sciences Building. She unloaded her things while workmen were still finishing classrooms and labs on the second and third floors of the Education and Outreach Building. In her new office, there's a wall of windows overlooking the Glenn Sebastian Nature Trail on the north side of campus.
"I'm so stoked to have a view," she said. "Really excited about that. I'll be able to bring in plants and get some photosynthesis going in here." Sprinkle, the undergraduate coordinator for marine sciences, often meets with prospective students and their families.
Next fall, pending state approval, the school will welcome undergraduates majoring in marine or environmental sciences. Plans for bachelor's degree programs include a "Semester at Sea" at the Dauphin Island Sea Lab.
"If I was a student, I'd be totally jazzed about things like that," Sprinkle said. "You know, 'So I can take classes at the beach for a whole semester? Yes, please.'"
The School of Marine and Environmental Sciences, within the college of Arts and Sciences, was approved this spring by the Alabama Commission on Higher Education. This change marks a new era of coastal education and research at the University of South Alabama. South invested $3.2 million in renovations of the Education and Outreach Building. It will hire four new environmental science professors over the next two years.
Natural resources crucial to the program include nearby Mobile Bay and the Gulf of Mexico. "The strategy is to capitalize on our location," said Dr. Sean Powers, chair of the School of Marine and Environmental Sciences. "We're the only four-year public university in the state to have daily access to the ocean and the coastal environment."
Powers, like many members of the South faculty in marine science, is also a senior scientist at the Dauphin Island Sea Lab. He and other professors are spending more time in Mobile. Laboratory equipment such as mass spectrometers are being moved from the barrier island to South's campus.
"Hurricane Sally really hit the Sea Lab hard," he said. "It taught us that we shouldn't keep very expensive equipment in harm's way."
More durable is Dauphin Island's national reputation. Marine science researchers at South bring in $5 to $7 million a year in new research grants. This money funds laboratories and equipment, along with graduate assistants.
Now, for the first time, South is adding an undergraduate degree program.
"This is an opportunity for us to leverage something that's very successful," Powers said. "We still want to be a research-intensive program. That's why we're planning to keep our undergraduate size really modest."
Plans in environmental science call for an interdisciplinary approach. Hires will include professors of environmental toxicology and environmental sociology.
For years, South has welcomed marine science graduate students and Ph.D. candidates from across the country. Soon they will be joined by young undergraduates in marine and environmental sciences.
"It should be very refreshing," Powers said with a smile. "They bring such enthusiasm, which is infectious, and they all want to change the world, which is a wonderful quality."
The North side of South
The Education and Outreach Building, now home of the School of Marine and Environmental Sciences, is located north of Three Mile Creek, next to the Human Resources office at South.
Some faculty and students say they will miss being near other science departments – and the Starbucks in the Marx Library. Others are ready for a change of scenery.
"This brings us into a new space — that's exciting," said Erin Casellas, a marine sciences graduate student from Broomfield, Colo. "There's more outdoor space, too, for eating lunch or reading a book. I spend most of my time on campus. I'm down on Dauphin Island maybe once a week."
A pair of undergraduates — Amaya Brogden and Lizi Byrd — lead the Marine Sciences Student Association at South. There are nearly 100 members. They will share bigger meeting rooms, along with a student lounge, in the Education and Outreach Building.
"I wish we could have had this when I was a freshman," said Brogden, a senior from Greenville, Ala., majoring in biology. "It'll be a great draw for students at South Alabama."
Byrd, a biology senior from Fairhope, also believes the new building and new school will help with recruiting students. The school will have a home of its own. Students care about things like that.
It was the Dauphin Island Sea Lab that got her interested in marine biology as a little girl.
"I would go there every chance I got," Byrd said. "They had a shark and stingray touch pool, and I thought that was the coolest thing in the world."
She hopes to graduate in the spring, take a gap year, then go to work or graduate school. At South, she's gotten a glimpse of the future for the School of Marine and Environmental Sciences.
"As a senior, I don't think I'll get to see a lot of the amazing things to come, but I am super-excited about it," Byrd said. "I'm excited for all the underclassmen who will come here."
Maritime color scheme
On a tour of the Education and Outreach Building, Powers marveled over the pale blues that replaced an outdated red-and-gold color scheme.
"This is much better than we pictured it," he said. "Originally, there wasn't going to be any money for renovations. It wound up costing about $3.2 million, so that's a significant investment for the University."
There are faculty offices with huge windows and teaching laboratories with long work tables. In between, there are break rooms, conference rooms and a student lounge. Another highlight is a 120-seat auditorium with video screens for large meetings and guest speakers.
Just last year, the department of marine sciences at South squeezed into 3,000 square feet. Now, the School of Marine and Environmental Sciences occupies more than 20,000 square feet.
"The big thing is space – our growth has been stymied by a lack of space," Powers said. "Here, it's all designed for us. A lot of analytical equipment requires a very clean space, and we have that here."
In planning a curriculum, the School of Marine and Environmental Sciences got feedback from local companies along with state and federal agencies. Graduate programs will include courses for professionals to earn training certificates.
Powers said role models for South include Duke University and the University of California at Santa Barbara.
"These programs have been very successful," he said. "They're also significantly more expensive than South."
Next year, the University will launch a lecture series to introduce the new School of Marine and Environmental Sciences to the public. Powers wonders if the Education and Outreach Building could also use some public art.
"There's this Fairhope guy, Frank Ledbetter, who does metal sculptures, and he did one of cownose rays for the Dauphin Island Sea Lab," he said. "Maybe we could talk one of our donors into getting him to do one for us."
---
---