USA Joins Virtual Celebration of Unity and Service
---
Posted on January 15, 2021
Joy Washington
---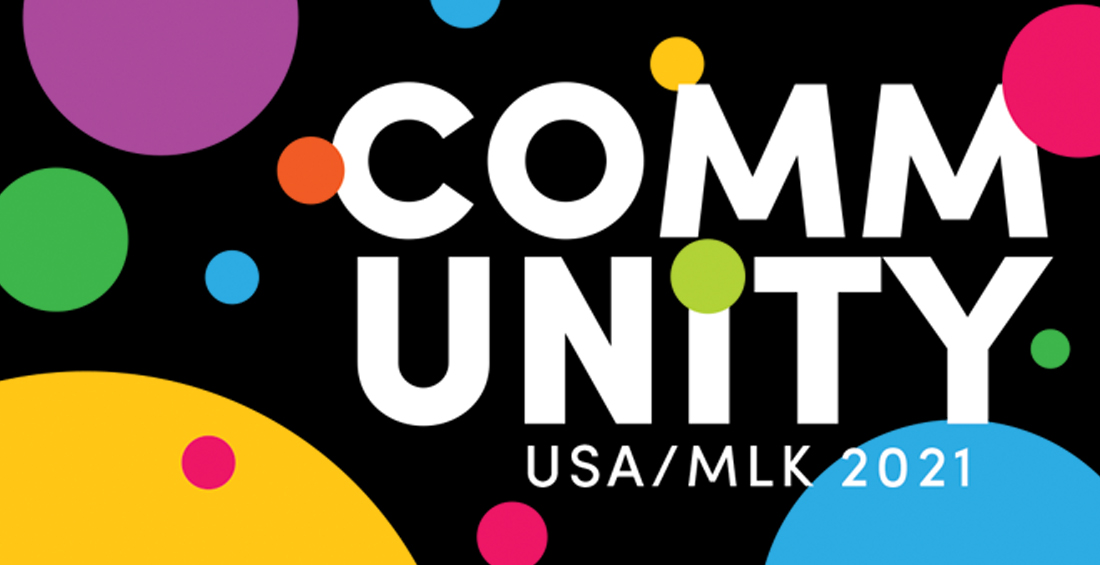 South will mark Dr. Martin Luther King Jr.'s birthday with a "Week of Unity & Service." A series of events include an online discussion, film screening and service projects.
---
University of South Alabama students, faculty, staff, alumni, along with the Mobile community, will celebrate Dr. Martin Luther King Jr.'s birthday with a series of virtual events including an online discussion, film screening and service project for Homeless First. The events run through Tuesday, Jan. 26, and participants can register on the University's South Serves website.
The goal is for South Alabama to unite with others in the Port City to honor the memory and service of one of the great civil rights leaders, said Shannon Shelley-Tremblay, director of USA's Office of Community Engagement.
"At this important time, the USA community celebrates the legacy of service, unity, compassion and courage of Dr. Martin Luther King, Jr.," said Shelley-Tremblay. "Since 2009, USA has hosted a day of service in honor of the life and sacrifice of Dr. King. We are grateful to have the Greater Mobile community join us in this celebration of unity and service."
The week of events includes:
Ongoing through Jan. 22, USA is hosting a Food and Hygiene Drive for the homeless. These have been particularly challenging times, and this support will help community members in need. For information on how to donate, visit the South Serves website.
Thursday, Jan. 21, at 4:30 p.m., "Equal Justice Across Generations," a moderated, virtual panel discussion about past and present social and economic justice. Panelists will include Gabrielle Daniels with the Equal Justice Initiative, Dr. Susannah Heschel from Dartmouth College, USA Trustee Margie Tuckson, USA's Coco Eddleman, and Minneisha Pettaway. South's Journalist in Residence, Cynthia Tucker, will moderate.
Tuesday, Jan. 26, at 5:30 p.m., a student-led discussion about the film "Never Been a Time," will explore the 1917 East St. Louis Race Massacre. Film producer and Professor Denise Ward-Brown from Washington University in St. Louis will join the conversation. The film will be available for individual streaming between Sun., Jan. 24, and Wed., Jan. 27.

The University of South Alabama Office of Community Engagement fosters collaborations between the University and the community by increasing the capacity to develop and strengthen partnerships. It supports students in attaining opportunities for experiential learning through internships, service-learning, and volunteerism. It also connects community members to the many cultural, educational, research, and entertainment offerings of the campus, while supporting faculty and staff to develop professional skills focused on improving community engagement.
---