Leading Archaeologist to Discuss Our 'Fifth Beginning'
---
Posted on February 8, 2017
Alice Jackson
---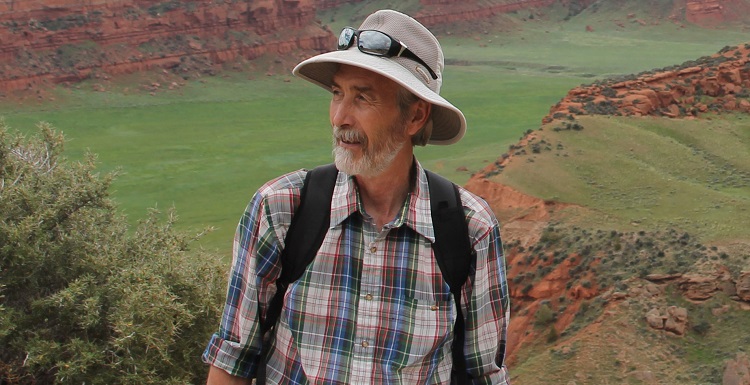 Internationally recognized archaeologist Dr. Robert Kelly of the University of Wyoming will speak at USA on Feb. 22.
---
Dr. Robert L. Kelly, one of the world's leading archaeologists, will share his thoughts on how six million years of human history can predict humanity's future on Wednesday, Feb. 22, at the University of South Alabama.
The 6-7 p.m. presentation in the ballroom of the Student Center will be free and open to the public. Kelly, professor of archaeology at the University of Wyoming, will also sign copies of his latest book, "The Fifth Beginning: What Six Million Years of Human History Can Tell Us About Our Future."
The book, published by University of California Press, identifies four key points in the history of human development: the emergence of technology, culture, agriculture and the state. In each example, Kelly examines the long-term processes that resulted in definitive and final changes for society's organization. He then looks ahead to what he calls "the fifth beginning," which began about 1500 AD: a 5,000-year arms race, capitalism's global reach and the cultural effects of a worldwide communication network.
Kelly predicts that this latest beginning will include the end of war as a viable way to resolve disputes, the end of capitalism as we know it, the widespread shift toward world citizenship and the rise of forms of cooperation that will end the near-sacred status of nation-states. Still, he is also cautiously optimistic as he dwells on humanity's potential rather than the coming chaos.
Kelly received his bachelor's degree from Cornell University, his master's from the University of New Mexico and his doctorate from the University of Michigan.
He is the author of more than 100 articles, books and reviews as well as past president of the Society for American Archaeology and past secretary of the Archaeology Division of the American Anthropological Association.
Kelly's visit is sponsored by the USA Archaeology Museum, the Anthropology Club and the Student Government Association.
---