South Joins Global Movement Against Violence
---
Posted on February 9, 2017
Joy Washington
---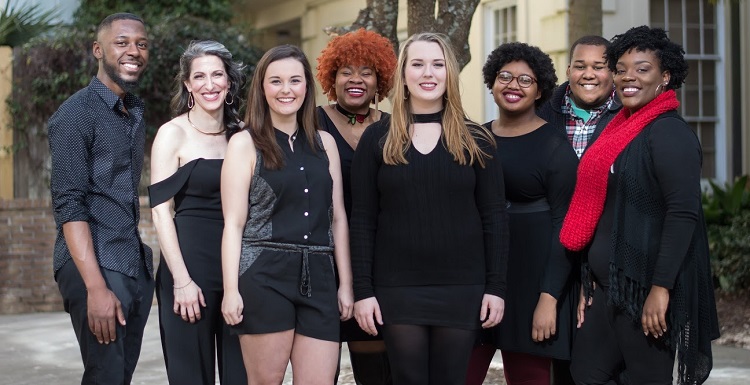 The V-Day Committee and USA Student Affairs are raising awareness and funds through "V-Day: Until the Violence Stops" with two special events. The proceeds raised will go to support the Rape Crisis Center of Mobile.
---
The University of South Alabama will join a global movement aimed at ending violence against women and girls during its annual "V-Day: Until the Violence Stops" events on Feb. 27-28. There are eight South students, faculty and staff participating.
Sponsored by South's V-Day Committee and USA Student Affairs, the first event, from 6 a.m.-6 p.m. on Tuesday, Feb. 27, will be a "Day of Silence," where the USA campus and community will join together to stand in solidarity with survivors who are silent about their assaults. At 7 p.m. on Wednesday, Feb. 28, a performance, "A Memory, A Monologue, a Rant, and a Prayer," will be held in the USA Student Center Ballroom. Admission is $5 and the event is open to the public. All programs present adult content.
Savannah Hoyt, a senior chemistry major from Huntsville, Ala., and the event organizer said those attending this event can expect to hear different stories from many perspectives covering a wide-range of topics, involving survivor stories to tales of powerful calls to action," she explained. "Some of the pieces have humorous aspects, but most of them have a more serious tone. I hope the audience will be moved by the stories or have empathy for the authors of the message."
The V-Day global activist movement at South each year raises funds donated to the Rape Crisis Center of Mobile. In 2017, the organization donated more than $600. Globally, the V-Day global movement has raised more than $100 million and educated millions about the serious issue of violence against women and the goal of ending it locally, nationally and internationally.
This event is sponsored by the V-Day Committee and the USA Office of Student Affairs. For more information, contact Savannah Hoyt at sjh1322@jagmail.southalabama.edu.
---