Students Get Frontline Experience in Tourism and Hospitality
---
Posted on February 11, 2016
Alice Jackson
---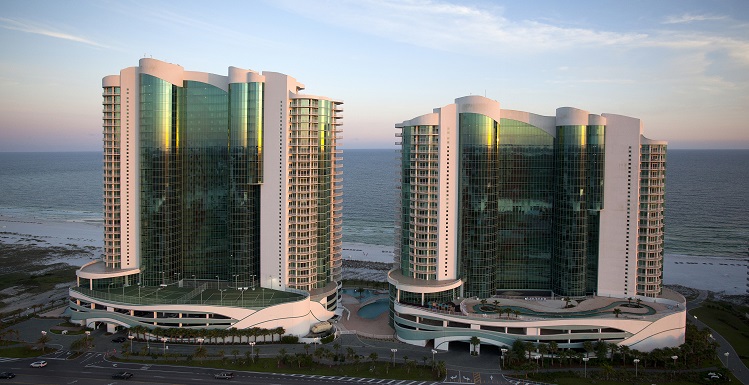 USA hospitality and tourism students participating in a business-education partnership program will gain hands-on experience working alongside frontline staff at the Beach Club in Gulf Shores and Turquoise Place in Orange Beach, shown above. In the photo below, Dr. Evelyn Green, interim chair of the department of hospitality and tourism management, is joined by students Kayleigh Coleman, center, and Sarah Tarr, at a recent reception introducing students to industry leaders.
---
Deep in the land of hospitality, the University of South Alabama is developing a new hospitality and tourism management program to produce future leaders through innovative business-education partnership instruction. The program has grown to more than 80 majors since Fall 2015.
"Who wouldn't want to major in hospitality and tourism management?" asked Dr. Evelyn Green, interim chair of the department of hospitality and tourism management. "This degree provides fantastic opportunities to stay in the Mobile area, work in resorts around the world, or on a cruise ship. There are so many unique jobs and places where this degree can take you."
Using a business-education partnership instructional model, Green collaborated with her colleague, Dr. Roy Maize, and David Clark, general manager of Spectrum Resorts, to develop the Future Leaders In Global Hospitality & Tourism, or FLIGHT, a summer workforce development program. This program will enable South Alabama students to work in Gulf Shores during peak tourism season while gaining observational and experiential knowledge about the hospitality and tourism industry.
FLIGHT will provide 45 USA students the opportunity to take a one-hour online course on servant-leadership for nine weeks. Students will learn various aspects of servant leadership including organizational culture and awareness, engagement, teamwork, relationship building and conflict resolution strategies.
"It will be a really great opportunity to gain hands-on experience and knowledge in servant leadership within the hospitality industry," said junior Anna Childree.
On Saturdays, students will gain hands-on experience implementing theories learned during the week as they earn $11 an hour working alongside the frontline staff and being mentored by senior management of the Beach Club in Gulf Shores and Turquoise Place in Orange Beach. The students will receive free transportation to and from work, lunch and the opportunity to earn a $500 scholarship for excellent academic and job performance.
Freshman Carissa Barrios said "this gives me the experience to work with and learn from some of the industry's best, and I'll also get to take a course with it. It's an awesome program that will benefit me for the rest of my life."
"Earning the right to lead is knowing what a day in the life of your team is," said Clark. "Once they know that you know what a day in their life is, powerful results happen. Spectrum Resorts is pleased to team with USA to match student workforce development needs with the needs of our owners, guests and team members."
"The hospitality and tourism management industry is competitive, but it's always been an industry that comes together to support its future leaders," Green said. Spectrum Resorts became the first hospitality industry partner to donate $10,000. This was matched by the Moulton-Mitchell Scholarship Initiative for a $20,000 scholarship that will support future FLIGHT excellence scholarships.
"There is so much interest and support in the local hospitality and tourism industry that recently the Country Club of Mobile graciously gave a reception for our students to meet with industry leaders," Green said. "This is how mentorships are forming between our students and local leaders, and that is immensely important. We want this program to be the premiere hospitality and tourism management program for this area, and I want it to be the industry's model for how hospitality and tourism management meets the needs of the industry."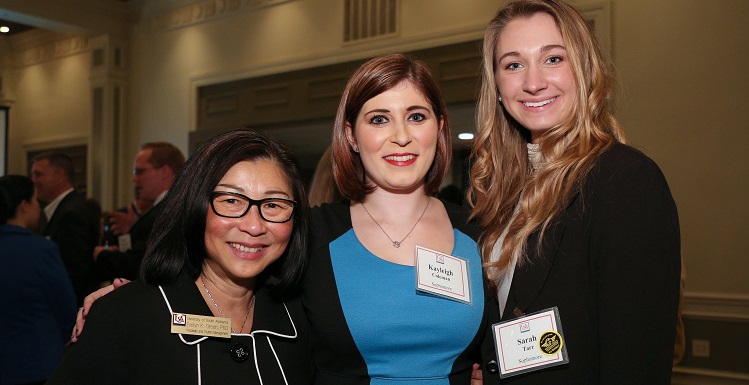 ---