USA Voices on Black History: Part II
---
Posted on February 19, 2016 by Joy Washington
Joy Washington
---
"The more you know of your history, the more liberated you are."
-Dr. Mya Angelou, educator, author, poet and civil rights activist.
The University of South Alabama salutes February as Black History Month with USA Voices on Black History, featuring the thoughts of students, faculty and staff. Each of them share thoughts on how black history helps tell the story of what it means to be an American, how African Americans enriched that history and what lessons can be learned from the experiences of black history makers. This is the second part of a two-part series. The first installment was published earlier this month.
Dr. Carl Cunningham
Director, Office of Multicultural Student Affairs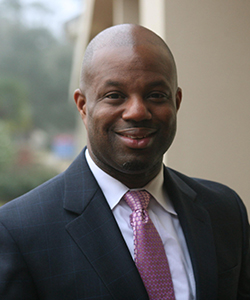 The history of African Americans in the United States is uniquely different from any other ethnic group. Most ethnic groups immigrated to the United States escaping political persecution, or a devastating potato famine, all seeking a better life. However, African Americans entered America through the deplorable conditions of the transatlantic slave trade, which was the biggest deportation in history and a determining factor in the world economy of the 18th century. Millions of Africans were torn from their homes, deported to the American continent and sold as slaves. After being enslaved for more than 400 years, the descendants of the Africans fought to be a part of the American dream and the American infrastructure that was built on the backs of the enslaved Africans.
The continued fight for freedom and access to equality has always been at the forefront for most African Americans in the United States. The founding fathers of this country stated that "All Men Are Created Equal." African Americans have demonstrated and taught others in this country strategies on how to push for change.
Continue to fight for justice and freedom for all, address injustice when you see it, and leave a positive legacy for others to follow.
Barbara Filion
Associate Director, Archaeology Museum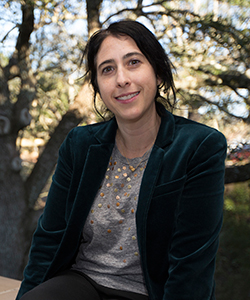 As Americans, we all have a responsibility to know, understand and internalize this country's flawed moral history and the pernicious legacy of slavery. Being informed and sensitive to our collective history helps us better understand that contemporary events, such as the Black Lives Matter movement, don't happen in a vacuum. Rather, today's issues are part of a continual evolution that makes clear our unfinished business. We must continue the task and fulfill our obligation to ensure a society where everyone can equally participate. To truly be an authentic part of the conversation and contribute to strengthening race relations in America, one must be deeply aware of our shared history.
When I reflect on African American history, there are many great inspirational leaders that come to mind, such as Dr. W.E.B. Du Bois, Ella Baker and Dr. Martin Luther King; however, I also think about the untold thousands of brave individuals who stood collectively to ensure that significant and profound change happened.
The lessons learned are poignant, universal, and timely: value resilience, honor courage and marvel at the sheer fortitude required to triumph over the impossible.
Frye Gaillard
Writer-In-Residence and Author of "Cradle of Freedom: Alabama and the Movement That Changed America"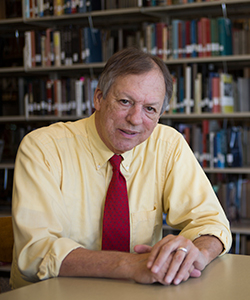 To me, black history is American history -- such a major piece of our nation's story that it's impossible to understand our history without it. It's not just a matter of remembering famous names like Dr. Martin Luther King, or Rosa Parks, or Booker T. Washington or W.E.B. DuBois. African slaves were part of our history before the Pilgrims, and the struggle to deal with slavery and its descendants, including disenfranchisement and segregation, has been a defining theme of America. It's a hard and bitter story, but one that has produced some of our greatest heroes.
In every phase of American life, from art and music, to politics and social change, there have been great African American figures. And there have also been ordinary people who have done extraordinary things. Knowing the story can make us all prouder of who we are.
The story of the struggle against racism reminds us that progress is possible, but also fragile, and every generation must find its own way. Sometimes we are tempted to think, "why are we still dealing with the issue of race?" But ours is a pluralistic, multicultural society, which can only work when we seek to understand people who are culturally or historically different from ourselves, even as we share a common humanity. Embracing diversity may sound like a cliche, but for us in America - truly - nothing else makes any sense.
Jade Williams
President, National Pan-Hellenic Council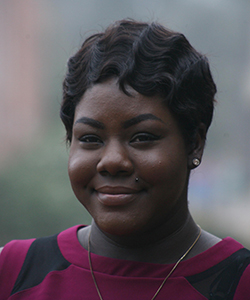 You can't navigate the history of America without recognition of the large part that African Americans have played in its development. Early in our country's history, black people were brought here under terrible conditions, but even then there came to be influential black people who paved the way for change in America, from Harriet Tubman all the way to President Barack Obama. Through adversity, black people survived and adapted so they could thrive; so did our country as a whole. Pulling yourself up "by your bootstraps" is the story of being black and at the same time the story of America.
I think the American story as a whole is a tapestry of the many different people that contributed to the America we know today. African Americans are an indispensable thread in this tapestry. From soul food to hip hop music, African Americans bring many unique facets to this country. Politically, African Americans are responsible for many different approaches that will be mimicked in future movements.
It has long been said that history repeats itself. I think the recent resurgence and rise of movements like Black Lives Matter is a testament to that saying. The struggle and oppression that is faced today is not a new occurrence. I believe it is important to know where you come from in order to create a brighter future.
Dr. Diane Abercrombie
Chair, Physician Assistant Studies, Pat Capps Covey College of Allied Health Professions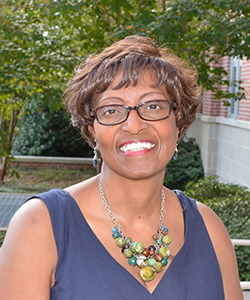 The United States of America embodies strength, perseverance, opportunity, freedom and other prevailing symbols of a country saturated in culture. Black history is the foundational structure for all that America represents. Our ancestors demonstrated strength and perseverance time and time again as they were forced from their country and learned to survive in a foreign land. Black Americans continue the voyage of moving forward and beyond the narrow confines of the many events of our past and present tragic history. Fortunately, blacks did not perceive their circumstances as permanent, nor were the slave owners able to beat, whip, torture, rape, disable or kill the true essence of spirit and will of blacks. They found ways to endure and keep their norms and culture alive through songs and oracles passed down through the generations. America is known for its challenges of the status quo, so does the black American. The question is, how long will this nuance be woven into the fabric of this country?
African Americans have contributed to the American culture and history in myriad ways and continue to shape what it means to be black in America. Some of the foundations of the African culture include slavery, the Civil Rights movement, religious practices, family and community, politics, economic barriers, health disparities, health inequalities, food deserts, residential segregation, education, literature, music, inventions, innovations, and theatre. Former Secretary of State Condoleezza Rice, Duke Ellington, George Washington Carver were all part of the movement. Today, we have our first black resident, the Oprahs and Tyler Perrys of black America and many other unsung heroes that never make the front page of newspapers or magazines. The gifts of the collective body of black Americans are invaluable, yet often underscored.
The lessons learned from the experiences of our ancestors are to never give up, if you can dream it, think it and speak it, you can achieve it; always look deeper; and the race was not given to the swift or the strong, but the one who endures until the end.
---
See the first installment of this two-part series on USA Voices on Black History. For a list of Black History Month events at South, visit the website of the Office of Multicultural Student Affairs.
---