Avoiding Money Pitfalls in College
---
Posted on February 24, 2017
Alice Jackson
---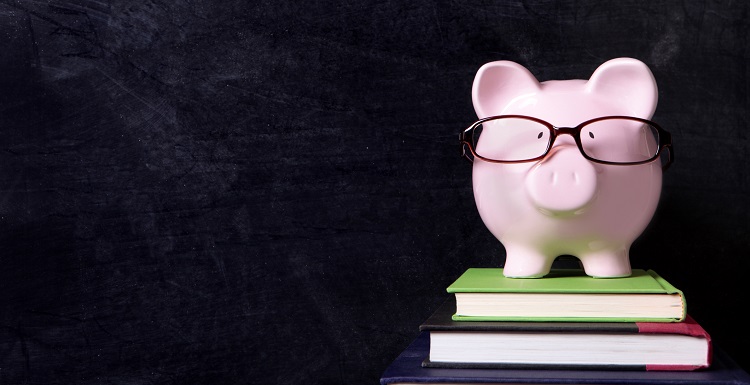 ---
College years are exciting and challenging, and one of the toughest lessons involves how to manage money.
For that reason, the University of South Alabama's Center for Real Estate and Economic Development, in collaboration with the Mitchell College of Business, is offering the Smart Personal Finance Series. On Thursday, Feb. 23, the topic will be "Staying Money-wise During College," 11 a.m. until noon, Room 264 in the Mitchell College of Business. On Thursday, March 2, the topic will be "Managing Your Money After Graduation," 11 a.m. until noon, in the same location. Admission is free, and pizza will be provided. To learn more about the seminars, visit https://www.southalabama.edu/colleges/mcob/creed/events.html, or contact Jana Stupavsky.
In the meantime, the following key points from Dr. Reid Cummings, director of the Center for Real Estate and Economic Development, should help attendees prepare:
College costs money, so where can you find some?
Attending college is expensive. Everyone knows that. What many do not know is there are millions of dollars available each year in the form of grants, stipends and scholarships, none of which requires repayment. Additionally, student assistantships and internships, and various other opportunities, such as working as a tutor or residence hall advisor, can help. Use student loans only if you absolutely must!
Student loans can be helpful — at a price. Delay cashing that check.
For many, students loans are necessary, but realizing student loans are not free money and planning to use them wisely is crucial. Students often do not understand that interest accrual begins on day one. This means that from the moment you cash your very first check, you owe interest, and as time marches on, the interest pile gets higher and higher. Spend all other resources first, and then, only when necessary, begin using your student loans. That way, you will minimize your accrued interest and your total repayment amount will be far less.
Credit cards are so easy to get, but be wary of debt.
A common arrival in many students' mailboxes is credit card applications. Opportunities for low-introductory interest rates, sign-up bonuses, or even the promises of points for vacations and gift cards are tempting. Using credit cards is an excellent way for a college student to establish and build a credit score. Unfortunately, for many, an ill-advised use of credit cards is a primary reason many college graduates have terrible credit. Adopt a wise strategy for using credit cards, such as minimizing the number you use, keeping each card's debt at a third of the credit limit, and pay more than the minimums due before the due dates.
Identify thoughtless spending habits.
Impulsive shopping, excessive dining out and take-out habits, or frequent use of phone apps tied to your credit card, such as Uber and Amazon, can very quickly lead to "… Oh, I didn't realize I spent that much…" Separating between desires and needs is essential. Develop a monthly budget by first determining what your monthly allowance is. Second, identify the necessities (e.g., groceries, gas, bills, etc.) and see where you can save. Many used textbooks are just as good as new ones and grocery coupons can help stretch your dollars a long way. After that, see what you have left for fun – the shopping, the dining out, the Amazon. Try only spending half of that. Put the other half in savings. Why? Read on.
Keep an emergency fund.
Employing a little discipline and putting even a small amount of money on the side on a regular basis can lead to some very surprising amounts saved. Whether your car breaks down or you are thinking about studying abroad, that should be your go-to source before you pull out a credit card. Skip two meals out each month and you can easily put $50 toward savings. Maximize your savings potential by finding a low-cost, fair-yield savings vehicle, such as an exchange-traded fund. Getting into the habit of saving regularly will soon become a way of life.
Know the importance of retirement savings.
The age at which you start saving for retirement has a big effect on how much you will have when you retire. The power of compound interest (earned interest that earns interest on itself) will grow your funds exponentially over time. Starting at the age of 30 vs. 20 can end up costing you hundreds of thousands in retirement savings. Start now, make it a budget line item, and commit to regular monthly contributions.
Watch your credit score. Others are.
Establishing and maintaining a good credit score is critical. A credit score speaks volumes about the type of person you are. Lenders, insurers, employers, and others make inferences from credit scores about a person's individual character, sense of responsibility, risk aversion and a host of other traits. A good credit score is more than just something you might need to buy a car or rent an apartment. A bad credit score may keep you from getting the job you really want. To boost your score, minimize credit inquires, pay your bills on time, pay more than the minimum balance, and keep your credit card debt to 10-20 percent of your available credit. Most importantly, work to impress yourself with how well you save and manage money, not your friends and neighbors with how much stuff you can buy.
---
Dr. Reid Cummings has more than 30 years of experience in real estate development, leasing, management, brokerage, financial consulting, mortgage lending and construction services. Before joining USA's faculty full-time, Cummings was a visiting instructor of finance and real estate in the Mitchell College of Business. He earned his DBA, MBA, and bachelor's degrees from Kennesaw State University, University of Mobile and the University of North Carolina at Chapel Hill, respectively.
---