Medical Building Named after USA Dean, Wife
---
Posted on March 4, 2016
Ashley Givens
---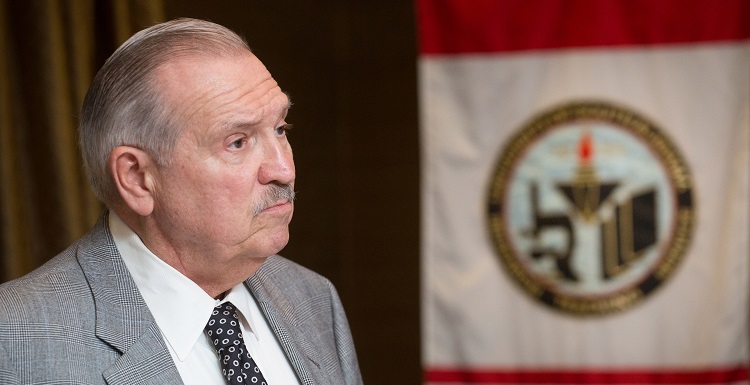 Dr. Sam Strada, dean of the College of Medicine, addresses the USA Board of Trustees on Friday after a unanimous vote to name USA's new medical building the Judith Susan and Samuel Strada Patient Care Center. Bottom image: An artist rendering of the Strada Patient Care Center, which will open this summer.
---
The University of South Alabama Board of Trustees announced today that the new USA Physicians Group clinical office building now under construction will be named in honor of Dr. Samuel J. Strada, dean of the USA College of Medicine, and his late wife, Judy.
Located across from USA Children's & Women's Hospital, the Judith Susan and Samuel Strada Patient Care Center will open this summer and contain 153 patient exam rooms, 16 nurses stations and seven educational conference rooms. A large portion of the USA Physicians Group practice including general pediatrics, pediatric subspecialties, obstetrics and gynecology, orthopaedics and orthopaedic rehabilitation, neurosciences and ancillary care will move from their current locations to the new building.
"I am extremely humbled and honored by the decision taken by members of the Board of Trustees," Dr. Strada said. "I am especially pleased that you have also chosen to honor my beloved wife, Judy, by recognizing her and by acknowledging the many contributions she made to family, friends and the community throughout her life. Wonderful things will occur in this building. And, what will occur there will always be special to us, just as USA has been so special to me during the past 33 years."
"We recognize both Dr. Strada and Judy for their collective, indelible impact on the advancement of medicine, as well as their generosity to their community," said Dr. Tony Waldrop, USA president. "Their names will be placed on this building as a lasting honor, recognizing their contributions to the mission of USA and their efforts to help those in our community. Both Judy and Sam have served as examples for others through their deep commitment to family and their firm belief in the transformative experience of education."
Dr. Strada is recognized as a successful dean, leader in academic medicine, professor, researcher, keynote speaker and active member in the community. He has made significant contributions to patient care through medical education in the state of Alabama and nation.
Dr. Strada joined USA as professor and chair of pharmacology in 1983 and has provided leadership in the USA College of Medicine for the past 33 years, including 12 years as senior associate dean and more than 10 years as dean. During his tenure at USA, Dr. Strada has also served as acting director of the graduate program in basic medical sciences, assistant dean for admissions, acting chair of psychiatry, and was faculty athletics representative from 1990-97.
Judy Strada, the late wife of Dr. Strada, passed away in December of 2014. She lived in Mobile and played an active role in service to her community, her church, and both primary and secondary education as a volunteer. Judy served as a model of excellence for others through her love of family and community and demonstrated great strength and courage in all aspects of her life, providing hope and encouragement to those who knew her.
The new 133,000-square-foot building will provide an expansion of clinical space for the physicians' practice and will offer patients additional conveniences. In addition to many of the clinics in the Physicians Group practice, the space will contain a new breast and mammography center as well as clinical space for related oncology care provided by faculty and staff from the Mitchell Cancer Institute. Unique design features that are planned for the new building include large windows with a visual connection to the Geri Moulton Children's Park and internal and exterior designs that are similar to other buildings on the campus.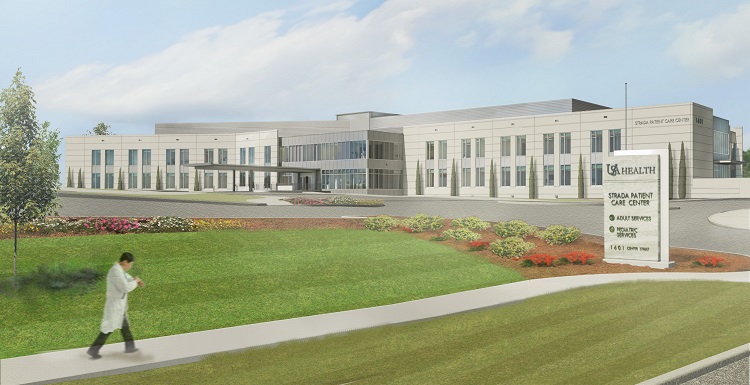 ---