Two-Faced El Niño on the Run
---
Posted on April 13, 2016
Alice Jackson
---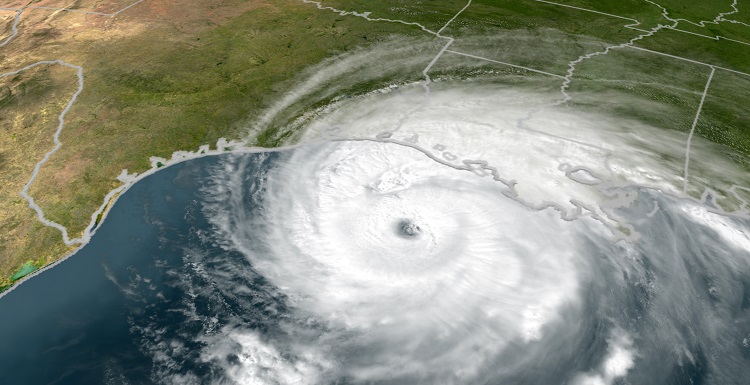 Dr. Keith Blackwell, associate professor of meteorology, said we had fewer of these in 2015 because of El Niño, which also caused both flooding and drought.
---
Still taunting Northern friends about your mild Southern winter?
Thank you, El Niño!
Tired of tornados and days of record-breaking rainfall?
Blame El Niño!
No matter your opinion of the two-faced weather phenomenon known as El Niño, it's going to be messing with our local, regional and national weather – and our psyches -- for a bit longer, despite its decline, according to Dr. Keith Blackwell, associate professor of meteorology.
The El Niño phenomenon has been around a long time, usually lasting about a year and occurs on an irregular interval of every two to seven years. El Niño alters some of the strongest and steadiest winds on Earth, such as the mid-latitude Jet Stream and the tropical trade winds, the latter historically considered to have filled the sails of Columbus and other explorers attempting to reach the New World. During El Niño events, early explorers would have found stronger-than-normal trade winds over the Atlantic Ocean, making their trip faster while explorers in the Pacific would have found weak, or non-existent trade winds there, possibly leading to ships becoming stranded at sea and leading to disaster for the crew.
El Nino is a band of warm ocean water that develops in the central and east-central equatorial Pacific and is accompanied by high air pressure in the western Pacific and low air pressure in the eastern Pacific.
"It enhances the subtropical jet stream over the Gulf of Mexico and in the southern states, so we end up getting very different weather patterns than normal," said Blackwell, who is also an internationally recognized hurricane expert. "The present El Niño has already generated several intense frontal cyclones in the Gulf of Mexico and along the northern Gulf."
He explained how El Niño normally forms in summer, then peaks around Christmas and, finally, leaves the area by May or June.
"The timing with this El Niño we're experiencing now is a little different because it formed early last March, which was unusually early, and it's now nearly tied with the strongest El Niño on record, which was the 1997-1998 event," Blackwell said. "One of the wettest months in Mobile history occurred then. In January 1998, we had almost 17 inches of rain. Likewise, another very strong El Niño in 1983 produced the wettest February on record in Mobile with nearly 12 inches of rain."
According to Blackwell, El Niño can sometimes be beneficial:
Enhancing wind shear – a change in wind speed and direction, which increases with altitude – and greatly suppressing hurricane activity in the Caribbean Sea and southern Gulf of Mexico.
Bringing rain to drought-stricken California.
Producing milder winters across the southeast, central U.S. and into Canada.
Of course, El Niño has its nasty side as well:
Producing too much rain in states such as Louisiana with disastrous flooding of towns and interstate highways, and in California where residents have battled mudslides and coastal erosion.
Bringing severe drought to the islands bordering the Caribbean Sea, such as Puerto Rico and the U.S. Virgin Islands.
Causing record-breaking hurricanes in the Pacific – including Hurricane Patricia south of Mexico, the strongest storm ever recorded in the western hemisphere with sustained winds in excess of 200 mph., and Hurricane Winston, the second-strongest landfalling tropical cyclone on record as it struck Fiji with 185 mph. winds.
We can expect additional storm systems, filled with high winds and rain, until this El Niño ends.
And what of El Niño's opposite, La Niña, which can mean increased hurricane activity in the Caribbean Sea and Gulf of Mexico?
"La Niña events often follow directly after a moderate to strong El Niño and can last one to three years," Blackwell said. "There are indications a La Niña will develop this summer and fall after the present El Niño is gone, but we will have to wait and see if one actually materializes."
---