Medical Affairs VP, COM Dean Announced
---
Posted on April 20, 2016
Bob Lowry
---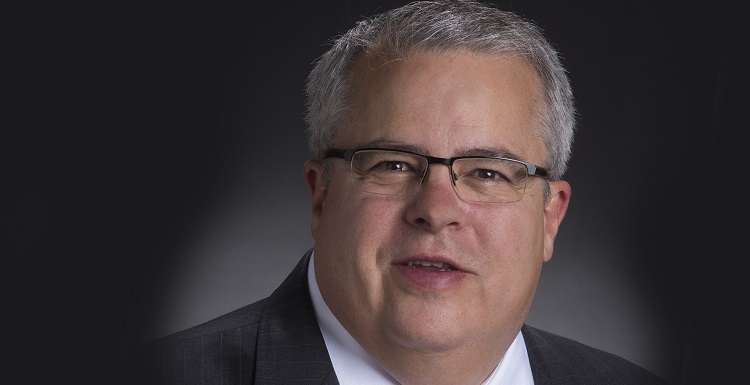 Dr. John V. Marymont has been named vice president for medical affairs and dean of the College of Medicine. He will begin July 1.
---
Dr. John V. Marymont has been named vice president for medical affairs and dean of the College of Medicine at the University of South Alabama. Marymont currently is chair of the department of orthopedics at the Louisiana State University Health Sciences Center at Shreveport. He was selected following a nationwide search and will begin his USA career on July 1.
"First and foremost I was very impressed by the wonderful people at USA," Marymont said of his visit to the University. "I could feel the energy from students, staff, faculty and leadership. There is a commitment to quality, leadership, diversity, education, service, academics, research and patient care."
"John Marymont has the experience, skills and character needed to guide the University of South Alabama though changes and challenges in health care and lead our College of Medicine," said Dr. Tony Waldrop, University president. "Dr. Marymont will collaboratively seek innovative solutions and build on our excellent programs and strong foundation."
An orthopedic surgeon by trade, Marymont has more than 20 years of broad-based executive experience in major academic medical centers. In 1995, he began a 15-year career with the Baylor College of Medicine prior to moving to LSU where, for the last six years as part of numerous senior leadership teams and as interim dean, he helped lead the largest health care transition in Louisiana's history.
While the health care landscape is seemingly in a constant state of change, Marymont said this is nothing new. "There have been challenging times in health care for as long as I can remember. The key is to stay focused on our mission to deliver the best possible care to our patients, while providing excellent training to our students and residents and building our research enterprise. Academic medicine is a very special and key element to this country's health care infrastructure."
And, Marymont says, the University of South Alabama is perfectly positioned to effect positive change in health care delivery. "We hold the keys to the future of health care," he said. "We must be innovative and collaborative with other academic health care institutions in adjusting to changes and fighting for what we need to address the predicted health care workforce shortage. We need adequate resources to ensure our physicians, nurses and allied health providers are well-trained. We have to be part of the solution."
Marymont graduated Phi Beta Kappa from Northwestern University and obtained his medical degree from Vanderbilt University. He completed an orthopedic surgery residency at the University of Texas Health Science Center at Houston, a sports medicine fellowship at the Cleveland Clinic, and a foot and ankle fellowship at the New England Baptist Hospital and Tufts University School of Medicine in Boston. Marymont earned a certificate in medical and healthcare management as well as a master of business administration degree from the Jones School of Business at Rice University, where he was selected by the MBA faculty to receive the distinction of a "Jones Scholar" for his accomplishments.
In his new position, Marymont will serve as the chief academic and administrative officer of the College of Medicine and will collaborate with Vice President for Health Systems Stan Hammack in overseeing the USA Health System.
As previously announced, Dr. Sam Strada, current dean of the University's College of Medicine, will be stepping down from that position, which he has held for more than ten of his 33 years with USA.
---