MCI Breaks Ground on Fairhope Clinic
---
Posted on April 26, 2016
Carol McPhail
---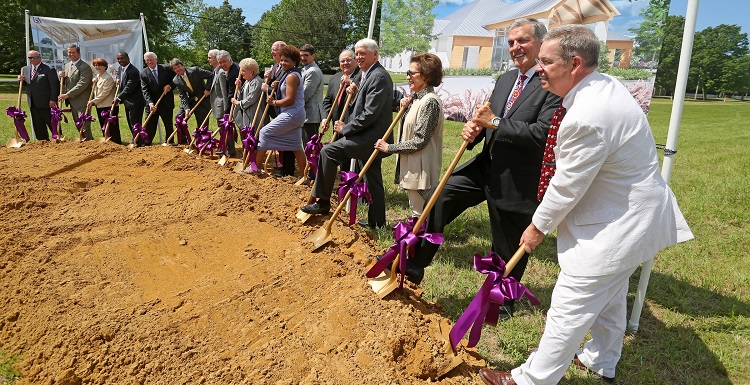 Ground is broken Tuesday on the Mitchell Cancer Institute's 11,000-square-foot Fairhope building, which will include exam rooms, cancer treatment areas and physicians' offices. Below is an artist rendering of the center.
---
The University of South Alabama Mitchell Cancer Institute on Tuesday launched the construction of a new cancer treatment center in Fairhope and announced a $1.5 million endowment to support its operation.
The celebration drew hundreds of University and community leaders from Fairhope and throughout Baldwin County, as well as cancer survivors.
"This event is a great moment in the history of the MCI, and most especially, for our patients, who will have a new, convenient cancer treatment center to access here in Fairhope," said MCI Director Dr. Michael A Finan. "This will also improve their access to cutting-edge research and clinical trials."
Finan announced a gift to MCI of $1.5 million from Fairhope attorney and philanthropist Vince Kilborn. The gift will establish the Vincent F. Kilborn III Endowment that will support the new office's operations, Finan said.
In 2006, Kilborn created a research scholar fund at USA to train top doctors and researchers at MCI. His interest in cancer research and treatment was kindled by his father's death from pancreatic cancer in 1971.
Plans call for the 11,000-square-foot office to include exam rooms, cancer treatment areas and physicians' offices when it is completed in early 2017. Designed by WHLC Architecture of Fairhope, the building will be constructed next to the Baldwin County Satellite Courthouse in Fairhope and will replace the current MCI office located inside the Thomas Hospital Medical Office Building. The 2-acre property was purchased from the Arthur Corte family.
Finan said the new building would double MCI's space in Fairhope, enabling the center to provide broader services such as patient navigation, nutrition counseling, supportive care and clinical research.
Cancer survivor Charlotte Johnson, 53, of Fairhope told the crowd that she visits the current MCI office in Fairhope once a month to receive chemotherapy. "Those nurses really do know our names, our kids' names, our family's names," she said. "We're getting the treatment we need in a friendly environment."
Johnson received a standing ovation from the crowd of about 300.
USA President Tony Waldrop thanked the Mitchell family for perceiving the need for a research-based cancer center in South Alabama. Created in 2001, the Mitchell Cancer Institute was modeled after the H. Lee Moffitt Cancer & Research Institute in Tampa, Fla. MCI employs about 300 people, including health-care providers, cancer researchers and staff, and is the only cancer treatment and research institute located on the Gulf Coast corridor.
In addition to offices in Mobile and Fairhope, MCI also operates a patient treatment location at Monroe County Hospital in Monroeville.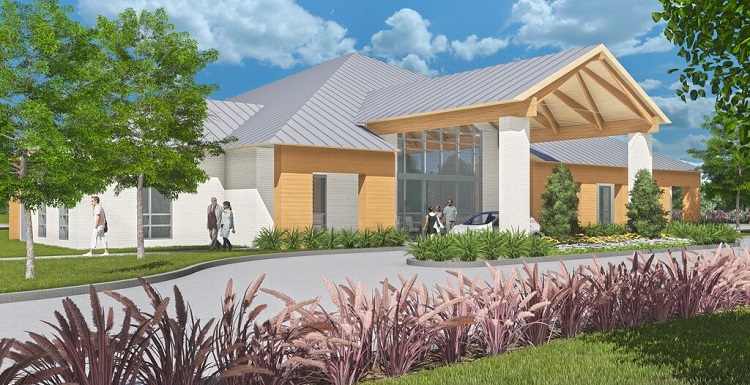 ---