Kent Named Provost, Executive Vice President
---
Posted on May 19, 2022
Marketing and Communications
---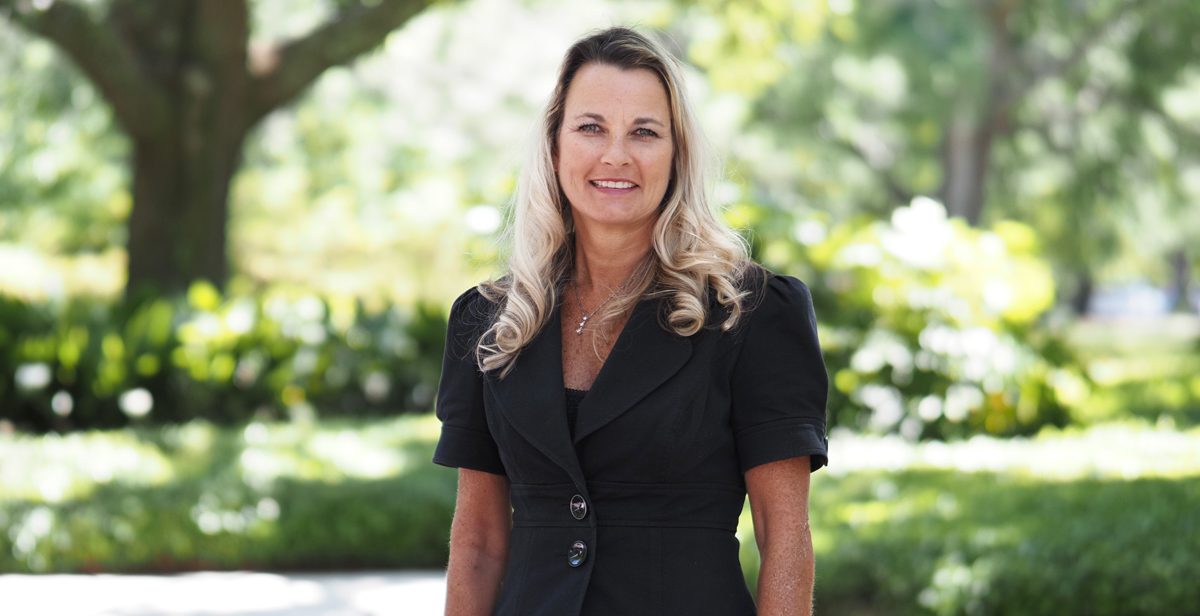 Dr. Andi Kent has been named provost and executive vice president of the University of South Alabama.
---
Dr. Andrea "Andi" Kent has been named provost and executive vice president of the University of South Alabama, President Jo Bonner announced today.
"Dr. Kent is the right person, at the right time, to help lead our University as we begin this exciting new chapter with the goal of becoming the Flagship of the Gulf Coast," Bonner said. "Dr. Kent has been a vigorous advocate for public education, and she is one of South's biggest supporters. She also has had proven success in teaching and research, and has shown an authentic commitment to service."
Kent has served as interim provost since 2020. Bonner named her interim executive vice president after his arrival earlier this year.
Realigning the two jobs of provost and executive vice president into one, a structure in place at other universities, allows Kent, as South's senior academic officer, to have a significant role guiding the University in support of its mission of promoting discovery, health and learning.
"I am humbled and honored to be part of a university community focused upon making an impact, both locally and globally," Kent said. "I am confident that, together, we will work diligently to make South Alabama greater than it is today as we remain focused on transformative teaching, innovative research and selfless service."
Prior to being named interim provost, Kent served as dean of the College of Education and Professional Studies, as well as associate dean, director of field services and interim director of graduate studies in that college. Her professional experiences also include being a recognized scholar with four published books and nearly $7 million in external funding, along with many referred publications, scholarly presentations and shepherding student directed research.
"Dr. Kent is a dynamic leader who has exhibited success – and an unwavering dedication and loyalty to our institution and its people – in one leadership role after another," Bonner said. "I am beyond grateful that she will be taking on this new, combined role on a permanent basis."
Kent earned a bachelor's degree in early childhood and elementary education from the University of Mobile. She received her master's degree in early childhood education and a doctoral degree in instructional design and development from the University of South Alabama.
As interim provost, Kent implemented the Start South dual degree program that allows students at more than a dozen high schools to get a head start on their college education. She has also supported the expansion of scholarship programs, including those based on need and others designed for active-duty military; the creation of South's School of Marine and Environmental Sciences in the College of Arts and Sciences; and the growth of research in health sciences, engineering and business.
She also facilitated the support for faculty as through the navigation of the COVID-19 global pandemic and was instrumental in growing new student enrollment.
Kent's selection completes a national search that began in early January and culminated with three candidates visiting campus and participating in interviews. Faculty, staff and students had the opportunity to attend a public forum for each and ask questions, and those meetings were recorded for later viewing. After the visits, the University community was surveyed to solicit feedback.
Kent and her husband, Derek, live in Mobile with their two children, Andrew and Mary Elizabeth.
---