MLB Great Appointed to Board of Trustees
---
Posted on May 24, 2023
Lance Crawford
---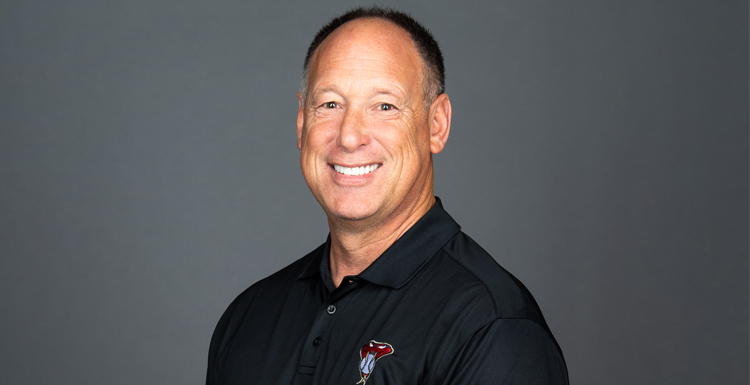 Luis Gonzalez, 55, has been appointed to the University of South Alabama Board of Trustees by Alabama Governor Kay Ivey. Gonzalez was drafted by the Houston Astros in the 4th round of the 1988 MLB Amateur draft out of the University of South Alabama. Following his 19-year major league baseball career Gonzalez now serves as Senior Advisor to the President, CEO and Managing Partner of the Arizona Diamondbacks.
---
Alabama Gov. Kay Ivey has appointed Luis Gonzalez to the University of South Alabama Board of Trustees with an effective date of Oct. 1, 2023, assuming the United States At-Large seat currently held by Margie Tuckson, who will continue to serve the remainder of her term through September of this year.
"I wish to extend my appreciation to Governor Ivey for appointing me to the University of South Alabama Board of Trustees. I look forward to working alongside my fellow Board members to serve the University and its faculty, staff and students," Gonzalez said. "I am grateful for the opportunity to give back to the South Alabama and Mobile community that had such a significant impact on my life and equipped me with invaluable educational and life skills to pursue my passions both on and off the baseball field. I am honored to be able to continue the legacy of the University and the Board in delivering an impactful and meaningful higher education experience to the community it serves."
The governor also reappointed Ron Graham, Dr. Steve Furr, Lenus Perkins and Dr. Steve Stokes to serve another term on the Board of Trustees.
Gonzalez currently serves as the senior advisor to the president, CEO and managing partner of the Arizona Diamondbacks. He joined the organization in August 2009 after officially retiring as a player following his 19-year career in Major League baseball.
He began his career as the Astros' fourth-round selection in the June 1988 draft out of the University of South Alabama, where he earned Baseball America's All-Freshman second team honors and was later inducted into the University of South Alabama Hall of Fame in 1999.
Gonzalez was a five-time Major League All-Star and won a World Series title in 2001 where he delivered the game-winning hit for the Diamondbacks in Game 7. He was voted by fans as their favorite Diamondbacks player of all-time in a poll of Phoenix Business Journal readers.
Gonzalez continues to make an impact in the Phoenix community with the Arizona Diamondbacks Foundation as well as many other charitable organizations.
He also serves on the Board of Directors for the Arizona State Fair.
Gonzalez and his wife, Christine, reside in Scottsdale, Ariz., and have triplets Megan, Alyssa and Jacob.
---