Usher Named USA College of Engineering Dean
---
Posted on June 7, 2019
Bob Lowry
---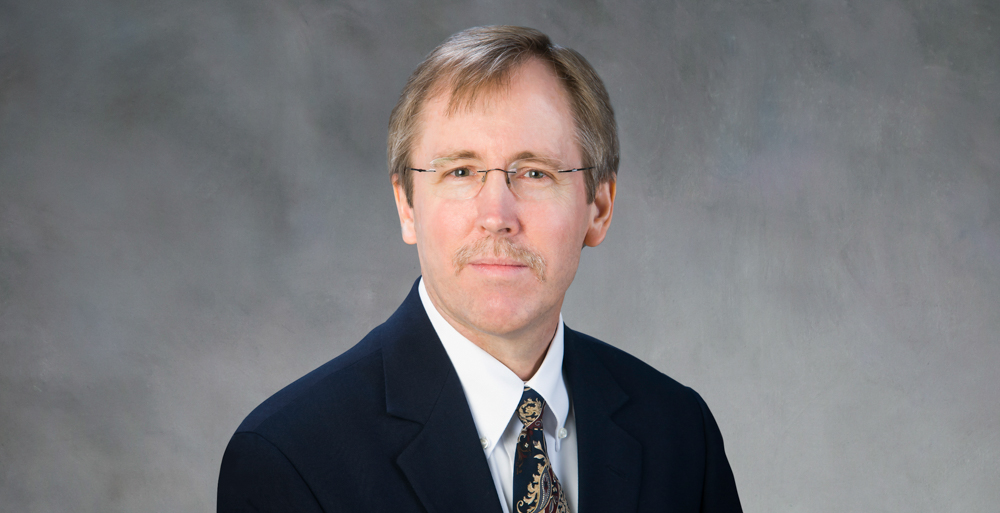 Dr. John M. Usher has been named dean of the USA College of Engineering. He arrives Aug. 1 from Mississippi State University.
---
Dr. John M. Usher has been named dean of the College of Engineering at the University of South Alabama. Usher currently is professor and head of the department of industrial and systems engineering at Mississippi State University. He was selected following a nationwide search and will begin his USA career on August 1.
"I appreciate the opportunity to work with the administration, faculty, staff and students at USA to further enhance the College of Engineering's academic and research mission as it serves its stakeholders in the state and across the nation," Usher said.
Usher's research focuses on systems simulation, modeling and analysis, with applications in both manufacturing and transportation. He has published numerous papers in technical journals and conference proceedings, edited several books and continues to serve on the editorial staff of several journals. Usher is a registered professional engineer in Mississippi, a Fellow of the Institute of Industrial and Systems Engineers and a senior member of both the American Society of Engineering Educators and the Society of Manufacturing Engineers.
"I am extremely pleased to announce the appointment of Dr. Usher as our new dean of engineering," Dr. David Johnson, USA provost and senior vice president for academic affairs, said. "He was a very successful department head at Mississippi State and brings a wealth of experience to his new post at USA."
Usher received his bachelor's degree in chemical engineering from the University of Florida. After graduation, he worked for Texas Instruments in the area of process development for the manufacture of printed circuit boards. He then earned master's degrees in both chemical and industrial engineering, followed by a Ph.D. in engineering sciences with a concentration in industrial engineering, all from Louisiana State University. Usher was a faculty member in the department of industrial and systems engineering at Mississippi State for 30 years, serving as the department head for the last eight years. Within that period, he also served as the director of the National Center for Intermodal Transportation for Economic Competitiveness, a U.S. Department of Transportation Tier-1 center.
"We expect him to do a great job building on the outstanding work of Dr. John Steadman, who served as engineering dean since 2003," Johnson said. As previously announced, Steadman is stepping down from that position to contribute to the College of Engineering in a full-time faculty role.
Usher will be joined in Mobile by his wife, Rita. They have three grown children, two of whom are married and the third is a junior in college. Usher describes himself as an avid car enthusiast and enjoys working on them "when I can find the time."
---