USA and City of Mobile Commemorate Juneteenth Celebration
---
Posted on June 10, 2022
Joy Washington
---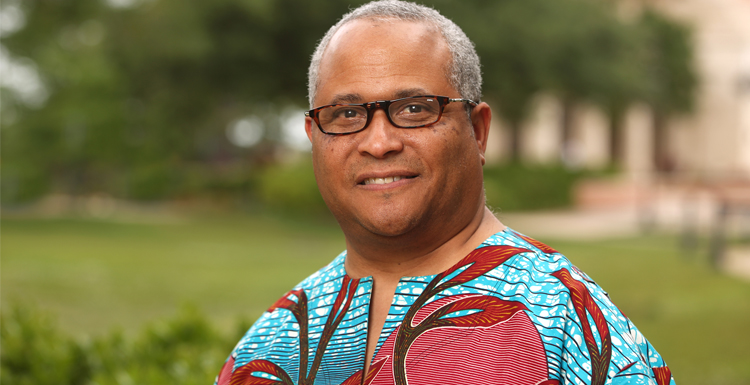 The University of South Alabama and the City of Mobile will collaborate in educating and commemorating the Juneteenth celebration. Dr. Kern Jackson, South Alabama's director of African American Studies, will take part in a Monday panel discussion.
---
The University of South Alabama joins the City of Mobile in educating and commemorating during the Juneteenth celebration from June 16-July 21, 2022. The events and activities are free and open to the public. This year's theme is "Juneteenth: Finding Meaning in Freedom."
"It's important for the University of South Alabama to commemorate this federal holiday to educate everyone that freedom didn't come to all enslaved people at the same time when President Abraham Lincoln signed the Emancipation Proclamation," said USA Interim Chief Diversity, Equity and Inclusion Officer Dr. Joél Lewis Billingsley. "We are excited to host and support these events and activities, where our students, faculty, staff, alumni and the entire community can come together to celebrate, remember and reflect."
Juneteenth has long been celebrated by the African American community as "Freedom Day" on June 19, every year, to honor the end of slavery in the United States. On June 17, 2021, it officially became a federal holiday.
Juneteenth, short for June 19, marks when federal troops arrived in Galveston, Texas, on June 19, 1865 to take control of the state and ensure that all enslaved people were freed. The troop's arrival came years after the signing of the Emancipation Proclamation in 1863.
University of South Alabama campus offices are closed June 17 to commemorate the day, which falls this year on a Sunday.
See all events and activities for South and the City of Mobile's Juneteenth Commemoration.
---