South Ph.D. Student Receives Marine Policy Fellowship
---
Posted on August 4, 2022
Lance Crawford
---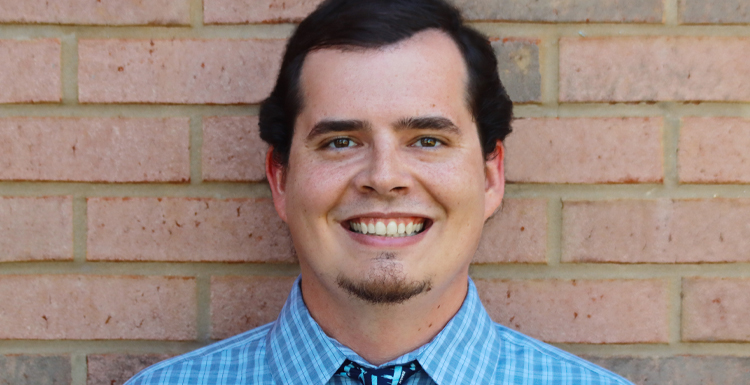 Matthew Hodanbosi, a marine sciences Ph.D. student at the University of South Alabama has been selected as one of 86 John A. Marine Policy Fellows. He will begin his fellowship in February working in Washington D.C. with government officials.
---
University of South Alabama Ph.D. student Matthew Hodanbosi has been named to the 2023 John A. Knauss Marine Policy Fellowship program. On of 86 finalists nationwide, Hodanbosi will spend a year living and working in Washington D.C bringing his perspective to positions in the legislative branches of government.
The fellowship is considered one of the most prestigious marine policy fellowships in the U.S. with the finalists representing 29 of the nation's 34 Sea Grant programs and 62 universities.
"I am excited to have the opportunity to use my scientific background and passion for conservation of protected species to help address the challenges we face as a nation in protecting our ocean, coastal, and Great Lakes resources," Hodanbosi said.
Originally from Ohio, Hodanbosi arrived at Dauphin Island for an Alabama Marine Mammal Stranding Network internship. He enjoyed his time here so much that he decided to stay on as a paid stranding technician for a year while pursuing his Ph.D. at South.
"I believe that the School of Marine & Environmental Sciences at South and the Gulf Coast in general is a hidden gem, and I am excited to see the continued growth of the school," he said.
Hodanbosi begins his fellowship in February 2023.
"The Knauss Marine Policy Fellowship program is a next logical step in Matt's career development," said Dr. Ruth Carmichael, professor of marine sciences and Hodanbosi's research advisor. "I am confident he will be an asset to the Knauss fellowship program and bring back to us the benefits of his experiences during the coming year."
A Knauss Fellowship is often a career-maker and Hodanbosi is hopeful it will be for him.
"There is no promise of a career, but a large percentage of fellows find a full-time job in the federal government afterwards," he said. "It also allows fellows to develop their network and join the Knauss family, leading to invaluable opportunities to find future careers."
---