National Cyber Security Awareness Month is Focus of School of Computing Events
---
Posted on October 14, 2016
Alice Jackson
---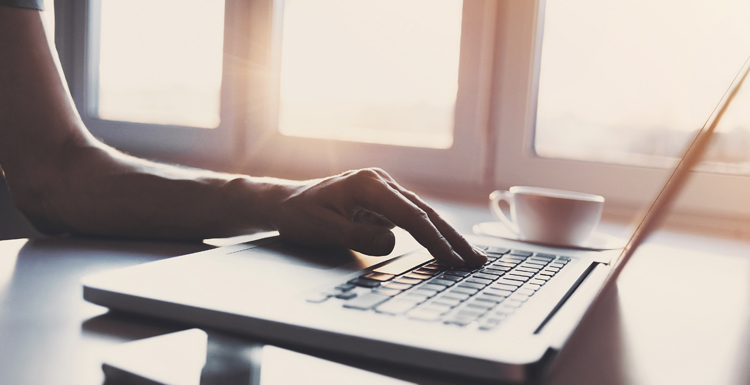 ---
Major Gary Osland, cyber operations manager for the Alabama Air National Guard, will present the "Cybersecurity Threat Landscape" on Oct. 20 as part of the School of Computing's observance of National Cyber Security Awareness Month at the University of South Alabama.
He will speak at 3:30 p.m. in Room 2119 of Shelby Hall on the University's main campus.
Dr. Alec Yasinsac, dean of the School of Computing, said cyber security "is a growth area inside a growth area in academic research."
"Virtually every facet of our lives depends on computers that are connected together. Protecting those computers is one of the hardest jobs you could ever have. This month allows us to focus and familiarize the public with the difficulties, challenges and opportunities of cyber security," Yasinsac said.
Osland's presentation, one of many being presented throughout October, will focus on the latest cyber security news, threats and attacks happening daily and how they affect every American as well as the employees and students at USA.
Osland, a data center solutions specialist at Cisco, focuses on data center technology, strategy and sales for government and education customers. He creates strategies, develops proposals and delivers customer-focused solutions.
He has been in the IT industry for more than 25 years, holding roles ranging from engineering and sales to strategic development. He has worked in both the private and public sectors as well as the internet service provider industry.
Osland has presented on cyber security to the state governments of Alabama, Florida and California as well as to the New York City Police Department, many cities and governments, multiple universities and corporations.
The presentation will be free and open to the public.
For complete information on the many events scheduled at the School of Computing during National Cyber Security Awareness Month," visit http://www.soc.southalabama.edu/images/cybersecurityawarenessmonth.pdf.
---