'Our Town' Heads to USA
---
Posted on November 7, 2016
Alice Jackson
---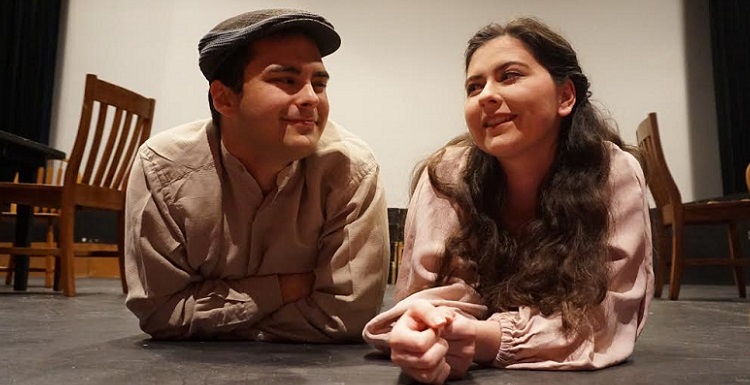 Theatre majors Thomas Deen IV and Abigail St. John will star in Theatre USA's upcoming production of "Our Town."
---
Theatre USA, the producing body for the University of South Alabama's department of theatre and dance, will present the classic American drama "Our Town" for the second production of its 2017-2018 season.
Critically acclaimed as "probably the finest play ever written by an American," Thornton Wilder's masterpiece chronicles the loves and losses of Grover's Corner, a quintessential town in a long-lost America.
The cast will feature theatre majors Thomas Deen IV as George, Abigail St. John as Emily and Sadie Freeman as Stage Manager.
Paul Hurley, assistant professor of theatre and dance, will direct.
The production will open at 7:30 p.m. on Friday, Nov. 10. Performances will follow at 7:30 p.m. on Saturday, Nov. 11, and Nov. 16-18. A 2 p.m. matinee will be held Sunday, Nov. 12. All performances will take place at the Laidlaw Performing Arts Center, located at 5751 USA Drive South.
For information on the production, or for ticket sales, contact the Theatre USA box office at (251) 460-6306, or visit the box office in the Laidlaw's lobby, Monday through Friday, 9 a.m. to 4:30 p.m. and one hour before each performance.
---