Land Newly Available for Research, Teaching
---
Posted on November 17, 2020
Marketing and Communications
---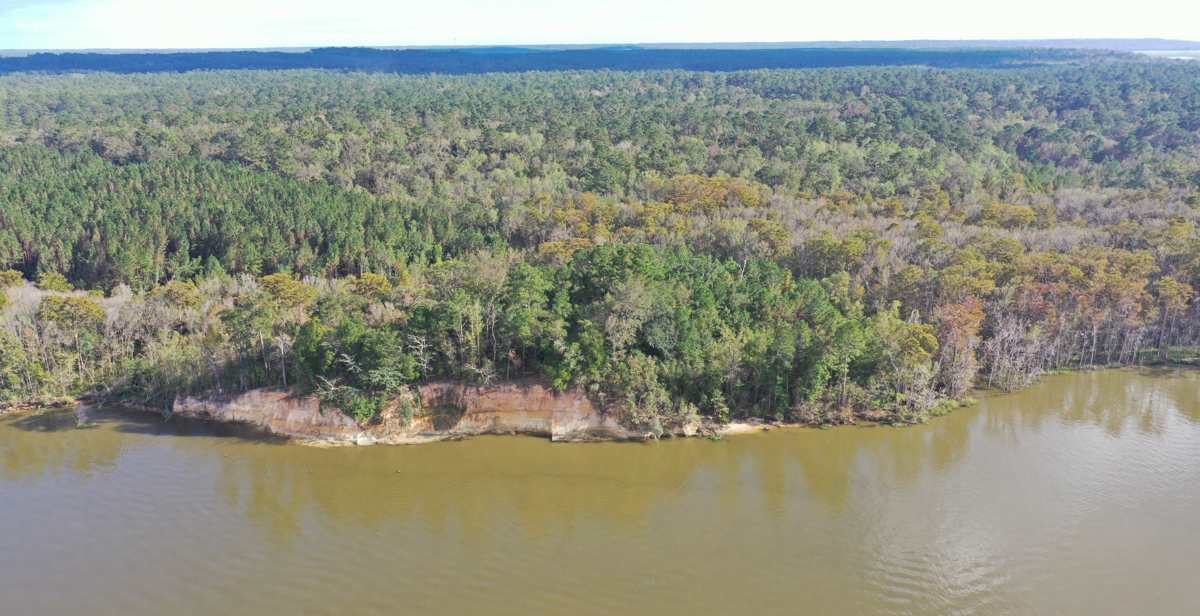 The University of South Alabama will hold the easement to 60 acres adjacent to Historic Blakeley State Park along the Tensaw River. The property, in addition to more than 30,000 acres throughout rural Alabama and Mississippi, can be used by South faculty for research and teaching.
---
Thanks to an agreement with the J.L. Bedsole Foundation, University of South Alabama faculty now have access to over 30,000 acres of timberland for use in research and teaching. Located throughout rural southern Alabama and Mississippi and stretching from the upper Black Belt of Alabama to the Mobile-Tensaw River Delta, the properties contain intact upland pine forests and bottomland hardwood forests. The land fronts major rivers and streams, with abundant oxbow lakes and swamps. Faculty can use the properties for both field work and as a resource for students to explore research and learning opportunities in these distinctive southern ecosystems.
Additionally, a collaboration with The Conservation Fund will make the University the easement holder on a significant historic property adjacent to Historic Blakeley State Park, meaning that faculty can use the site for research and teaching purposes. The American Battlefields Trust also assisted in the preservation of the approximately 60 acres, which includes redoubts used during the Battle of Fort Blakeley, considered the last major battle of the Civil War. The encounter at Fort Blakeley ranks among the heaviest concentrations of African American soldiers who participated in any one battle during the Civil War. Known as Blakeley Bluff, the property includes 1880 feet of riverfront along the Tensaw River, including dramatic clay bluffs and 34 acres of wetlands. In addition to its historical importance, the land also has significant conservation value, unique ecology and diversity of interesting plant species.
The property has drawn the interest of faculty in the archaeology, history, biology and earth sciences departments.
"Preservation and access to archaeological sites are essential for investigating the past," said Dr. Philip Carr, the Chief Calvin McGhee endowed professor of Native American studies. "The Blakely Bluff/Fort Blakely Battlefield property provides a unique opportunity to investigate aspects of a key time in our history, and the J.L. Bedsole Foundation property allows for study of our deep past. In combination, these two properties provide immense research potential for faculty, staff and students."
---