South Hires Chief Diversity and Inclusion Officer
---
Posted on December 3, 2018
Joy Washington
---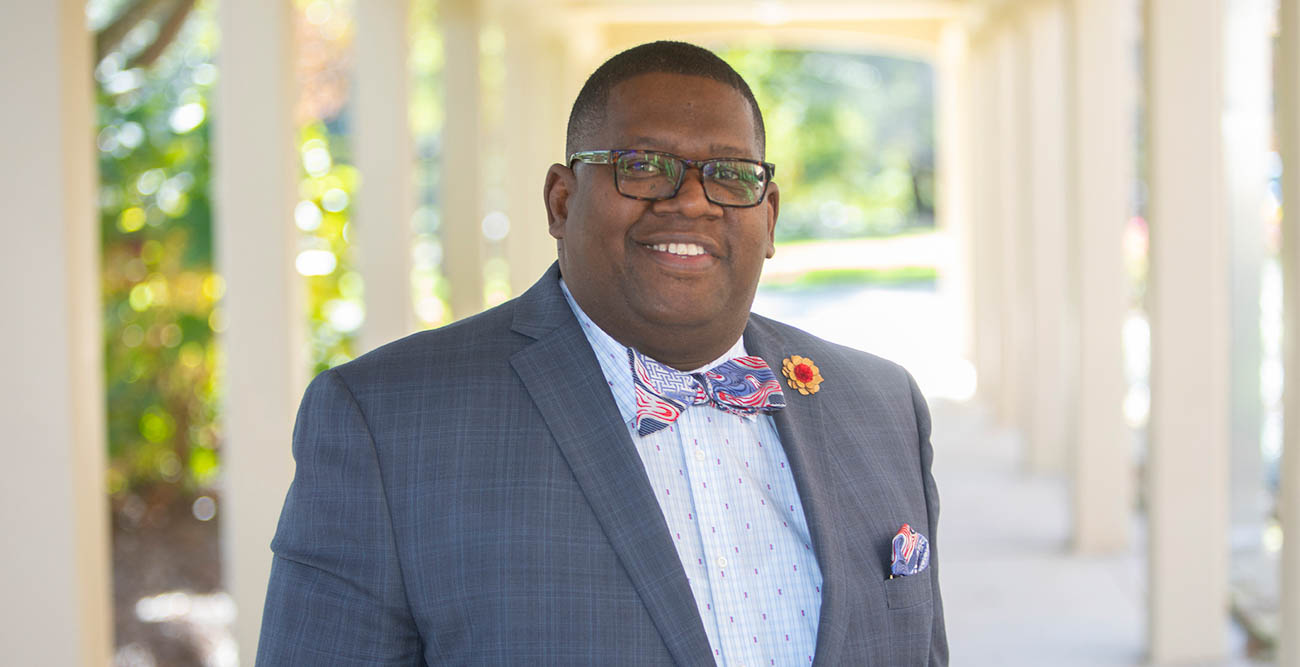 Dr. Paul A. Frazier has been named chief diversity and inclusion officer at the University of South Alabama. He arrives from Texas Tech University.
---
Dr. Paul A. Frazier has been named chief diversity and inclusion officer at the University of South Alabama. Frazier most recently served five years as associate vice president for institutional diversity, equity and community engagement at Texas Tech University.
He will start his new position on Monday, Dec. 3, leading South Alabama's newly established Office of Diversity, Equity and Inclusion with a focus on advancing the University's strategic plan, which includes a commitment to maintaining an inclusive and supportive campus climate. Overall, he will have primary responsibility for providing vision and leadership in this area at South.
University President Dr. Tony Waldrop said Frazier's professional experience and achievements in diversity, equity and inclusion are impressive.
"Dr. Frazier is right for this task," Waldrop said. "He impressed both me and the selection committee with his knowledge and strength in program development, and his ability to communicate and speak frankly about tough issues, along with having a data-driven assessment with a collaborative approach. He faces an added responsibility, with a great opportunity to build a program from the ground up. He has the benefit of existing energies by our faculty and staff, and a University committed to his success."
Frazier earned a master's degree in curriculum and instruction, a second master's degree in education, and his doctorate in education and leadership, all from Texas Tech.
He is looking forward to moving to Mobile and joining the South family.
"When I visited and interviewed for this position, I was welcomed with such kindness," Frazier said. "The University has a strong strategic plan regarding diversity and inclusion. I am honored by my selection, and I look forward to joining this ongoing effort and bringing my vision and philosophy of moving the scope of diversity, equity and inclusion forward at South Alabama."
The search committee was chaired by Dr. Angela Coleman, associate vice president for institutional effectiveness.
"We were very thoughtful in our selection of candidates to interview," Coleman said. "There were more than 200 applicants that had unanimous support from the committee at each state of the selection process. He impressed us on paper and in each of his interviews. We are confident in his ability to lead our institution in this effort."
Frazier grew up in Amarillo, Texas, and worked for public schools in Lubbock as an executive director for student administrative services. He was also a high school principal, an assistant principal for middle, high and magnet schools, and a high school teacher and coach.
In higher education, Frazier has held several administrative positions and he served as an adjunct instructor for the College of Education at Texas Tech. He has written and been awarded numerous grants worth upward of $1 million, and he has authored articles for numerous publications.
As a member of many organizations and the recipient of numerous honors and awards, Frazier has a distinguished professional and community service background. Also, under Frazier's leadership at Texas Tech, his division won numerous awards.
Some of them are the Diversity Champion Award by Insight Into Diversity magazine, the Bright Spot in Hispanic Education award from the White House Initiative on Educational Excellence for Hispanics and the Role Models Award from Minority Access, Inc. He is a board member of the American Alliance of Blacks in Higher Education, and was named 100 Black Men of West Texas Mentor of the Year for 2017. He was the 2016 Palo Duro High School Hall of Fame Inductee and a 2017 recipient of the Commitment to Diversity Award, Minority Access, Inc. Frazier is also a member of Phi Delta Kappa International Honor Society and Alpha Phi Alpha Fraternity, Inc.
Frazier's wife is Pamela, and they have twin adult daughters, Davidica and Delaney.
---