University of South Alabama Reports Significant Drop in Crime on Campus
---
Posted on October 1, 2014
Joy Washington
---
The Jeanne Clery Disclosure of Campus Security Policy and Campus Crime Statistics Act (Clery Act) requires all colleges and universities to keep and disclose information about crime on and near their respective campuses. The Clery Act was signed into law in 1990. The University of South Alabama released today its 2014 Annual Security and Fire Report that is based upon statistics from the 2013 calendar year. For the fourth straight year, the University has experienced a significant drop in the total crimes reported on campus.
The 2014 Annual Security and Fire Report is available at: https://www.southalabama.edu/departments/police/resources/fireandsafetyreport.pdf.
Information about the availability of this report will be sent directly to students, faculty, and staff by campus-wide email.
Over the past few years, University Police have developed a number of new initiatives to support a safer campus environment and the recent crime statistic reports indicated they are having a positive impact. Some examples of these initiatives are:
See Something, Say Something, Text Something – educational message
Coffee with a Cop – relationship building and education event
Date Rape Drug Detective Coasters – educational and safety initiative
MyForce – personal security service
Girls' Night Out – program on sexual assault and healthy relationships
BroCode – bystander intervention to help prevent sexual assault
Bicycle and Foot Patrols – campus safety measures
"The safety and well-being of our students, faculty, staff, alumni and visitors on our campus is extremely important to us," said Zeke Aull, chief of the USA Police Department. "The best protections against campus crime are a strong law enforcement presence, an informed and alert campus community, and a commitment to reporting any suspicious activities."
Aull recently hired Lydia Temonia, accreditation and compliance coordinator for the USAPD. She has started the accreditation process for the department through the International Association of Campus Law Enforcement Administrators. This is a three-year process to include a self-study, site visit, and final review by the association.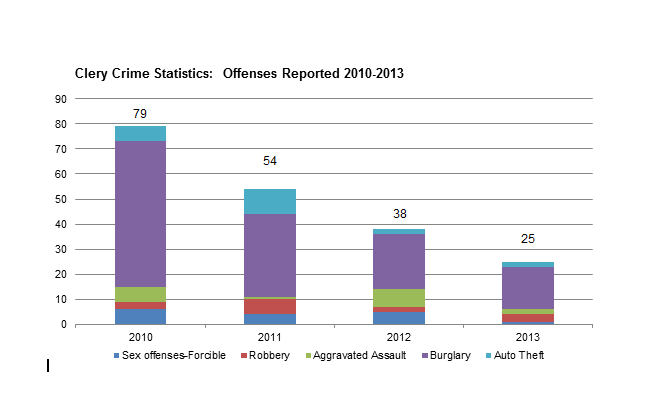 ---