Generational Resilience Conference to Take Place Oct. 29-30; Second Day of Free Workshops Designed for Older Adults
---
Posted on October 24, 2014
Jeb Schrenk
---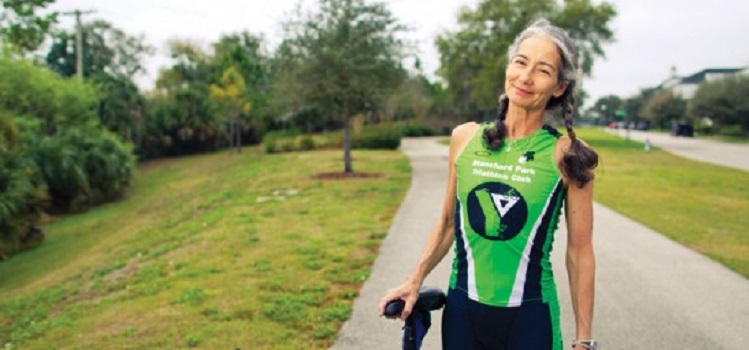 Dr. Julee Waldrop, visiting associate professor at the University of North Carolina at Chapel Hill, will deliver the keynote address on Oct. 30 at the Generational Resilience Conference in Point Clear.
---
The University of South Alabama and the University of West Florida are sponsoring a free conference to increase awareness of the connection between mental and physical health and overall resilience in older adults.
The Generational Resilience Conference 2014 will take place Oct. 29 and 30 at the Grand Marriott Hotel in Point Clear. The first day of the conference is targeted to health care providers; the second day of the conference is open to the public and designed for older adults. This year's theme is, "Healthy Minds, Healthy Bodies."
"I am excited that we are able to help sponsor this conference because of the quality of speakers who are coming, the hands-on nature of this experience and our ability to help the members of our community have healthier minds and bodies," said Dr. Jennifer Langhinrichsen-Rohling, USA psychology professor and director of the University's Gulf Coast Behavioral Health and Resiliency Center. "This is essential for personal and community resilience."
Workshops on Oct. 30 focus on fitness, healthy eating, finances, gardening and spirituality. Breakfast and lunch will be served, and the day begins with yoga or a walk.
The keynote speaker will be Dr. Julee Waldrop, a nurse practitioner at the Mobile County Health Department and a longtime educator who is a visiting associate professor at the University of North Carolina at Chapel Hill's School of Nursing. Waldrop also serves as associate editor of the Journal for Nurse Practitioners, a premier clinical journal, and she is a triathlete.
The day will end with a presentation from Mary Ann Wilson, a registered nurse and founder/host of Sit and Be Fit, a nationally recognized program on improving the quality of life of older adults and physically limited individuals through safe exercises.
Both days of the conference offer free continuing education credits for nurses and social workers.
Primary funding for the conference is though the Gulf Region Health Outreach Program, which was created as part of the Deepwater Horizon Medical Benefits Class Action Settlement.
---