USA to Celebrate Homecoming 2014 and Community Invited to Attend
---
Posted on September 19, 2014
Joy Washington
---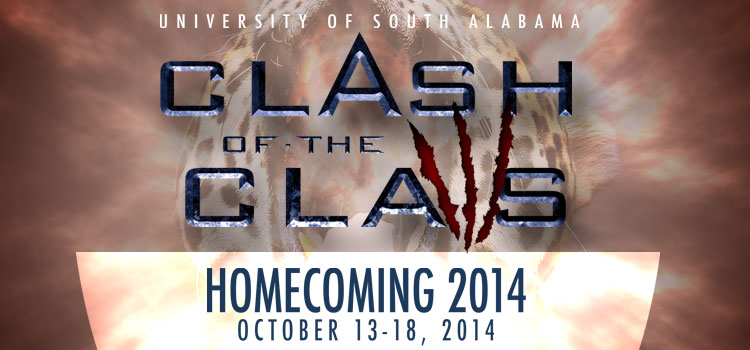 ---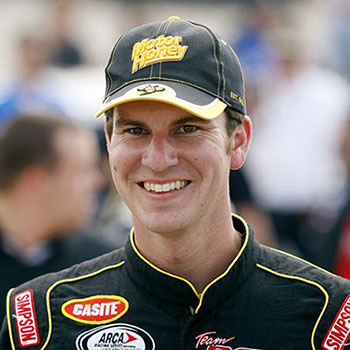 The University of South Alabama will celebrate Homecoming 2014 with the theme, "Clash of the Claws," Oct. 13-18. Students, faculty, staff, alumni and surrounding communities are invited to enjoy a host of activities including athletic and alumni events, a pep rally, parade and the Fun Fest Carnival Night.

The "Jaguar Bash" will kick start the Homecoming 2014 week of activities on Monday, Oct. 13, from 6-8 p.m. in the Student Center parking lot. Students will get the chance to meet and interact with the football team, enjoy free food, giveaways and entertainment, and "bash" a car with Georgia State Panthers decals on it.


"Jaguars Got Talent" will be held Tuesday, Oct. 14, at 6 p.m. in Student Center Ballroom. The event is free and open to the public. Students will be able to showcase their talents as a group, individual or organization, and the competition is open to all USA students.


Jaguar Productions is sponsoring the "Fun Fest Carnival Night" Thursday, Oct. 16 from 5-9 p.m. at the USA Mitchell Center Arena. The event will include food, games and entertainment. For more information, call Jaguar Productions at (251) 460-7144.


Other USA Homecoming events will include a parade featuring the USA Marching Band to be held on Friday, Oct. 17, at 6 p.m. on USA South Drive. USA graduate, Grant Enfinger, Class of '07, will serve as the "grand marshal," of the parade.


Enfinger is an American professional race car driver, who is currently the second driver in the Automobile Racing Club of America, ARCA, and series'62-year history to win the first three races of the year. Enfinger graduated from with a bachelor's degree in marketing from the USA Mitchell College of Business. He is a native of Fairhope, Ala.


USA College Reunion Party will be held Friday, Oct. 17 at 4-6 p.m. on the lawn of Alumni Hall. For more alumni event details, visit, www.southalabama.edu/departments/publicrelations/homecoming/


Later that evening, the pep rally begins at 6:45 p.m. In addition, the USA National Pan-Hellenic Council, Inc. will sponsor the annual NPHC Step Show "Battle of the Greeks" at 8 p.m. at the USA Mitchell Center Arena.


Homecoming Day is Saturday, Oct. 18, and will feature the USA Jaguar football game against Georgia State with the time to be announced. The game will be played at Ladd-Peebles Stadium. The Pre-Game Tailgating will include the Spirit Stick competition at 8 a.m. For ticket and game day information, visit www.usajaguars.com. For a complete list of Homecoming events, visit www.southalabama.edu or call the USA Student Government Association at (251) 460-7191.
---