Airbus Exec Jean Botti to Speak at Spring Commencement 1,391 Set to Graduate
---
Posted on May 6, 2014
Jeb Schrenk
---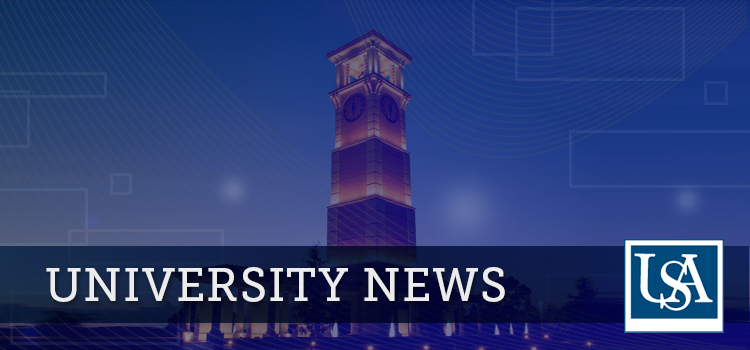 ---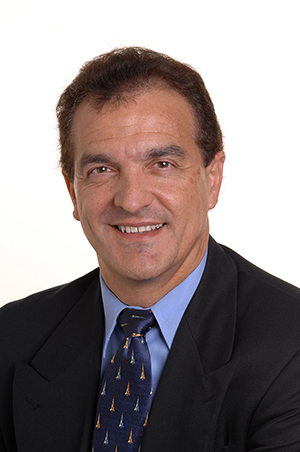 Jean Botti, Airbus Group's chief technical and innovation officer, will address graduates at the University of South Alabama's 2014 Spring Commencement.
Commencement will take place at 2 p.m., May 10, at the Mitchell Center. In all, 1,391 students are scheduled to graduate, which would bring the total number of degrees awarded to 78,587 throughout USA's history.
USA is scheduled to award 1,040 bachelor's degrees, 242 master's degrees, 63 doctor of medicine degrees, 37 doctor of physical therapy degrees, eight doctor of audiology degrees, eight doctor of philosophy degrees and one doctor of nursing practice degree. The undergraduates include 276 students set to graduate with honors.
USA and the Mobile County Public School System will partner again this year to provide live streaming of the University's Spring Commencement. The live coverage begins May 10 at 2 p.m. on the University's Web site at www.southalabama.edu. Recorded video of the event will be available online at the same address following the live Web cast.
Botti has been the chief technical and innovation officer at Airbus Group, formerly EADS N.V., since May 2006. He is also the chairman of the EADS Corporate Foundation.
Airbus is building a commercial aircraft assembly facility at Mobile Aeroplex at Brookley, with first delivery scheduled for 2016.
Botti began his professional career at Renault in 1978 before joining General Motors in the United States in 1989. Upon his return to France in 1992, he was appointed General Motors' director of European engineering for chassis components. In 1997, he returned to the U.S. to take over the reins of the Delphi Corporation's Customer Solution Center, a position he held until 2002.
From 2002 to 2004, Botti managed the new corporate Dynamics, Propulsion and Thermal Innovation Center as chief technical officer. He rounded off his time at Delphi as the director of the Powertrain Business Line, before taking up his position at EADS in 2006.
Botti holds 24 patents and four defensive publications for the work carried out over the course of his career, and he was also elected as a Delphi Hall of Fame fellow. Outside of Delphi, he holds a further 11 patents.
Botti graduated from the National Institute of Applied Sciences in Toulouse, France, in 1986, with a degree in mechanical engineering. He went on to pursue further studies in the United States, where he earned an MBA from Central Michigan University and a degree in research and development management from the Massachusetts Institute of Technology, both in 1991. He was awarded a doctorate in mechanical engineering from the National Conservatory of Arts and Trades in Paris in 1995, in collaboration with the University of Michigan.
Botti was awarded honorary doctorates from the United Kingdom's University of Bath in 2010 and Cardiff University in 2012. He also received the General Motors President's Council Award in 1998 and was named a fellow of the Society of Automotive Engineers.
Parking and Shuttle Info:
For graduating students, there will be reserved parking in the parking lot located behind the Mitchell College of Business on Student Services Drive. Admittance to the Physical Education Building lot is limited to graduating students only.
Handicapped parking will be limited but is available for students, family and friends. Entrance to this parking lot will be from Old Shell Road only (behind the Mitchell Center). Proper tags must be visible for access to this lot.
Guests entering at Stadium Drive should park in the Gamma Residence Hall Parking Lot.
Parking signs are posted throughout the campus and shuttle service will be available to park in the posted areas. Directional parking signs will be displayed.
The shuttle service will run from noon-6 p.m. It will deliver guests to the Mitchell Center. Shuttle pickup and drop-off points are University Commons, Gamma Residence Hall parking lot, Humanities Building parking lot, Whiddon Administration Building parking lot and Student Services Drive.
---