USA Presents 2014 Howard F. Mahan Lecture
---
Posted on February 21, 2014 by Brittany Otis
Brittany Otis
---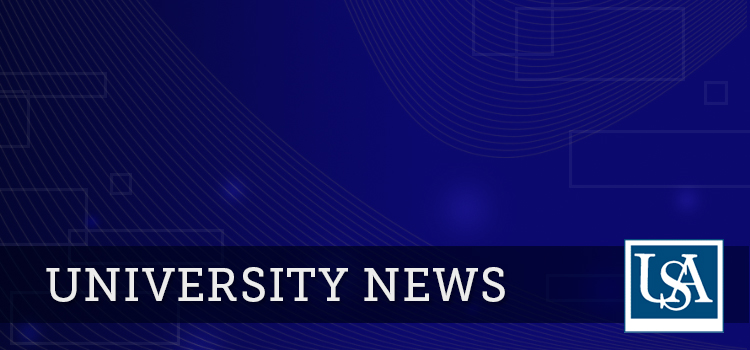 ---
Dr. Patrick J. Maney, professor of history at Boston College, will deliver a lecture on former President Bill Clinton and his administration at the 2014 University of South Alabama Howard F. Mahan Lecture Series at 7 p.m. Wednesday, March 26 in the Recital Hall of the John W. Laidlaw Performing Arts Center. Admission is free, and the event is open to the public.

Maney, a political historian, has authored numerous books, including "The Roosevelt Presence: The Life and Legacy of FDR" and "Young Bob: A Biography of Robert M. La Follette, Jr., 1895-1953." The latter book received honorable mention as runner-up for the Lyndon Baines Johnson Library and Museum's D.B. Hardeman Prize for the best book on the U.S. Congress in the 20th century published from 1976 to 1978.

He has received national attention for his books and articles with interviews on public television, C-SPAN, and National Public Radio. Maney has also reviewed books for the Washington Post, The Annals of the American Academy of Political and Social Science, Wisconsin Magazine of History and the American Historical Review.

Maney is currently a professor of modern American history with an emphasis on politics and the presidency, and he served as dean of the College and Graduate School of Arts and Sciences at Boston College. Prior to joining Boston College, Maney served as chair of the history departments at the University of South Carolina and Tulane University. Currently, he is writing a book on the Clinton presidency.

In 2001, the Howard F. Mahan Lecture Series was created in honor of USA history department founder, the late Howard F. Mahan, who served as chair of the history department from 1964 until 1983. The lecture series was established in honor of Mahan's enduring contributions to his students, colleagues, community and state. Each year, a prominent scholar visits USA to deliver a major address on a timely topic. The lecture series is co-sponsored by the USA Foundation.
---